TFA and Payette Schools: Turning Summer School into a Laboratory for Learning Article
TFA and Payette Schools: Turning Summer School into a Laboratory for Learning
Summer school is never a cool idea, usually quite the opposite. But what if summer school could be different, innovative? What if a summer school could spark a desire to learn in struggling students, hone the burgeoning skills of new teachers, and at the same time magically transform everyday classroom teachers into educational superstars? Now, that would truly be cool.
Welcome to Payette School District's Summer Academy. This dynamic school model was developed out of a seven year collaborative relationship between the district and Teach For America (TFA) of Idaho, with incredible results.
A Laboratory for Learning
Tony Ashton, TFA's Executive Director, reflects on the process of revamping the drudgery of summer school into something exciting for both students and teachers. "We spent a lot of time working with our strategic partners to create a shared vision of what a successful, innovative summer school experience would look like," says Ashton.
TFA is a nationally renowned educational non-profit that recruits, trains, and retains carefully selected, skilled candidates to become educators, referred to as corps members, extending access to quality education in underserved schools throughout the country.
Established in Idaho in 2015, TFA works alongside community partners, like the J.A. and Kathryn Albertson Family Foundation (JKAF), to place these talented corps members within Idaho schools, and then foster in them a long-term commitment to our state and to excellence in education for all of Idaho's students.
Finishing its second successful summer, Payette's intensive, week-long program achieves transformative academic progress in an at-risk student population, while it trains rookie teachers, develops new leaders from the ranks of a talented staff, and manages to provide each with incredible opportunities for real world experiences and growth.
"It's like a laboratory where everyone is learning," muses Ashton, "I love seeing people grow. My work is like gardening."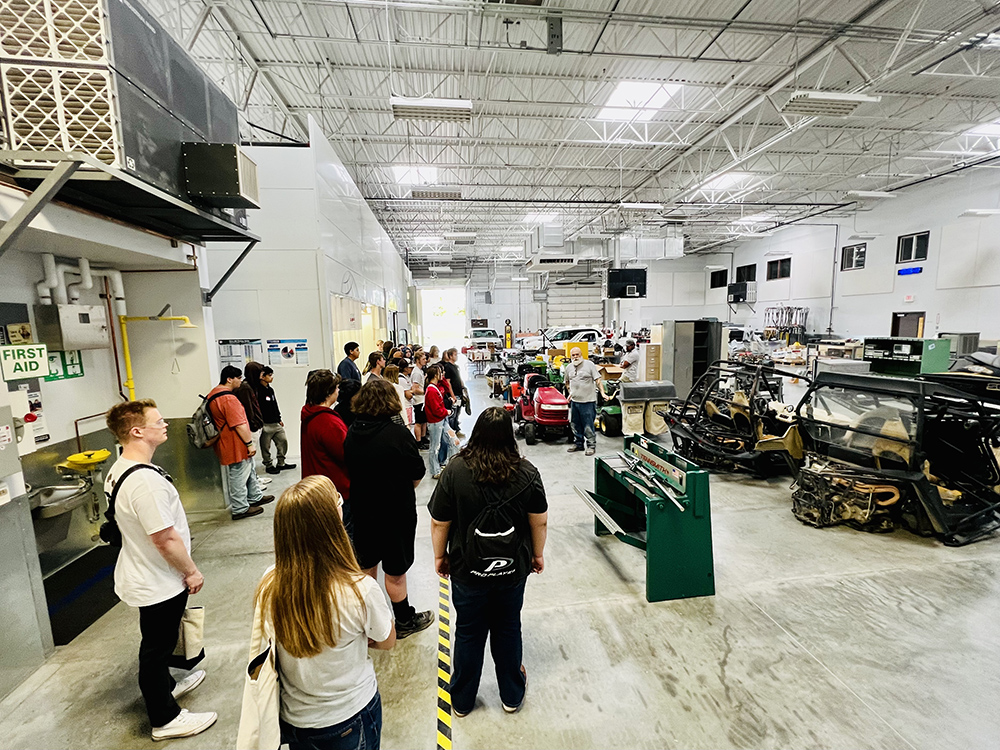 Marisa Wong Byrnes, Managing Director with TFA, believes the Summer Academy model shows what's possible with their other partners and with other districts in Idaho. "Teach For America can play a unique role in helping schools to reimagine summer school as more than just a place for remediation, but instead to leverage it, as a place to try out new ideas, and we can help support that."
No Average Summer School
During the academy session the new educators, with supervision and guidance from the district's mentoring teachers and TFA instructors, provide essential academic skill building and small group support to students working toward credit recovery and high school preparation.
The additional staff, who are able to provide students with individual support, is part of the secret to the program's success. This year's Summer Academy was attended by over 100 at-risk middle and high school students. Yet, thanks to the participation of the corps members and support staff, the student to teacher ratio, which would normally be 15 to 1 in a summer school classroom, was closer to 5 to 1.
Marci Holcomb, Assistant Principal at Payette High School and one of the key organizers of the summer program, feels that this partnership has created a kind of "magic formula" that helps students become engaged and excited about learning and their future.
Although the primary focus of the program is on core academics and remediation of critical skills, this year project based learning was added into the curriculum, boosting student engagement and adding meaning to the academic learning. Each afternoon students took a break from math and English to explore the essential question: How does my summer school learning apply to me now, and how will it apply to me in the future.
Research for this project included an inspiring field trip to College of Western Idaho and the award winning Caldwell restaurant, Amano, connecting the students and staff with incredible education and business leaders in TFA's extensive network of alumni, access not often available within summer schools.
Students presented their findings to peers, teachers, and family in a showcase and celebration on the final day of the session.
As she reflects on the impact this collaboration with TFA has had on student growth, Holcomb states, "During this whole experience, the students, who are considered at-risk, are surrounded by positive reinforcement, and they just bloom."
According to Holcomb, the majority of 9th graders who participated in the Summer Academy last year went on to have a successful sophomore year and did not need to return again this year. They were back on track for graduation from high school.
"The fact that [the program], in combination with some cool interventions during the regular year, was able to close that academic gap and get students launched for success the next year is such a positive." replies Holcomb.
TFA corps members are also seeing the benefits of the partnership with the local school district. Training was previously completed in out-of-state summer seminars. Now, corps members are able to participate in a local, collaborative summer school, gaining actual classroom experience. In conjunction with their professional development through TFA, they are receiving immediate feedback and support from expert classroom teachers and TFA leaders in Idaho.
Developing Leaders in Education
The leadership opportunities for the Payette teachers are also a major strength of this summer school model. Due to their community's size and location, away from state population centers and universities, student-teachers are not typically placed in area schools. However, within this collaborative model, district teachers have the chance to take on the role of mentor for the teachers-in-training, or even that of an administrator within the summer school itself, all with coaching and scaffolding provided by TFA. "The best teachers are always learning," states Ashton.
These positions can help area teachers to recognize the leadership qualities they already possess and just how much they have to offer their community and state as leaders in education.
Hillary Betz, Program Officer with JKAF, explains, "[TFA] has developed a summer school model which, beyond the benefits to the students, involves multiple layers of a talent pipeline for educators in Idaho."
"The great thing about this program is that it is reaching innovative educators who want more for themselves and their students, even if they haven't previously been a part of TFA. They recognize that they have this amazing group of local leaders and want to support them through both personal and professional growth to realize their full potential." concludes Betz.
Recent Stories
Read Forming Future Citizens: An Educator's Post-Military Quest
Forming Future Citizens: An Educator's Post-Military Quest
"This is not just about a curriculum, this is about forming good human beings," said Steve Lambert, Founder and Executive Director of Treasure Valley Classical Academy (TVCA) in Fruitland, Idaho....