Translating Military Skills to a New Career Article
Translating Military Skills to a New Career
How Mission43 empowers members to obtain roles in project management with their PMP Certification
Whether it's defining the scope of a patio remodel, planning nap times around recurring conference calls, managing a household move, or protecting the family from distractions during work and school hours, nearly everyone has experienced some form of project management during the pandemic. As the world slowly returns to a sense of normalcy, the need for full-time, in-home project management is slowly declining. However, the need for these skills in the global workforce is experiencing a period of aggressive advancement.
THE GLOBAL NEED FOR PROJECT MANAGERS
According to a talent gap analysis conducted by Anderson Economic Group, the project management labor force will increase by as much as 33% over the next few years. To meet this demand, employers are expected to need 87.7 million individuals in project management roles by 2027 and may risk losing nearly $208 billion global GDP between 2017-2027 if these project management talent needs are not met.
Unlike many industries currently paralyzed by the lack of manpower, project management labor shortages can't necessarily be attributed to unlivable wages. In fact, depending on the location, project managers can earn a six-figure annual salary across a variety of sectors including manufacturing and construction, information services, publishing, utilities, professional services, healthcare, financial institutions, oil and gas, education, technology, and more.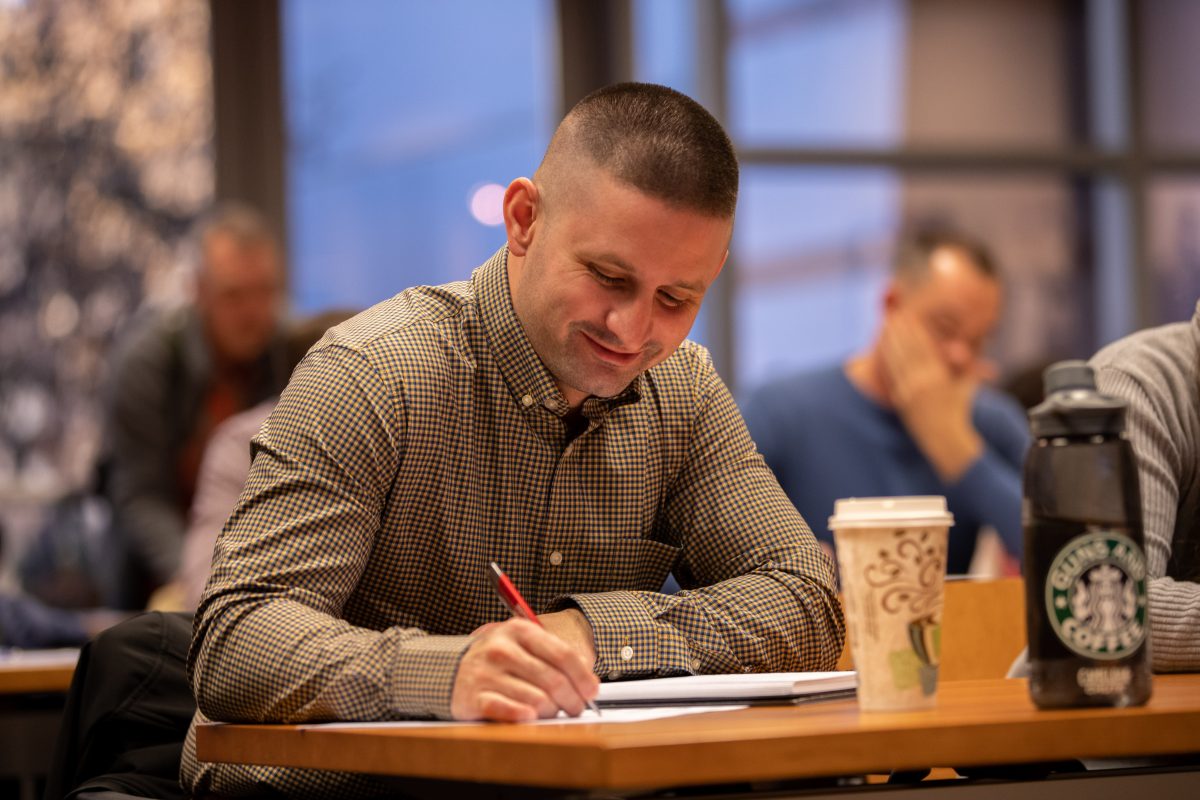 With so many good paying jobs available in such diverse industries, the job outlook for professionals with project management skills is increasingly positive. So why is there a labor shortage? One contributing factor may be access to resources and education, and Mission43 is determined to close that gap in Idaho.
THE COST OF PROJECT MANAGEMENT
Military members, veterans, and spouses are all too familiar with leading cross-functional teams, accomplishing mission objectives, overseeing budgets, scheduling activities, mediating conflict, providing constructive feedback, and navigating change under pressure. These are the skills that make them ideal candidates for the project management profession, but for those skills to be properly recognized and compensated for in the workplace, employers typically require Project Management Institute (PMI) credentials.
"You can do this kind of thing online but sitting side by side with other veterans and military spouses is an experience with unparalleled networking and camaraderie"

Army and Navy Veteran and Mission43 Leaders Fellow Casey Jones.
To obtain these credentials, individuals must not only pay for and pass a Project Management Professional (PMP) exam, but also provide proof of PMI membership, maintain 60 professional development units every three years and invest in additional study and training costs which can total more than $2,500.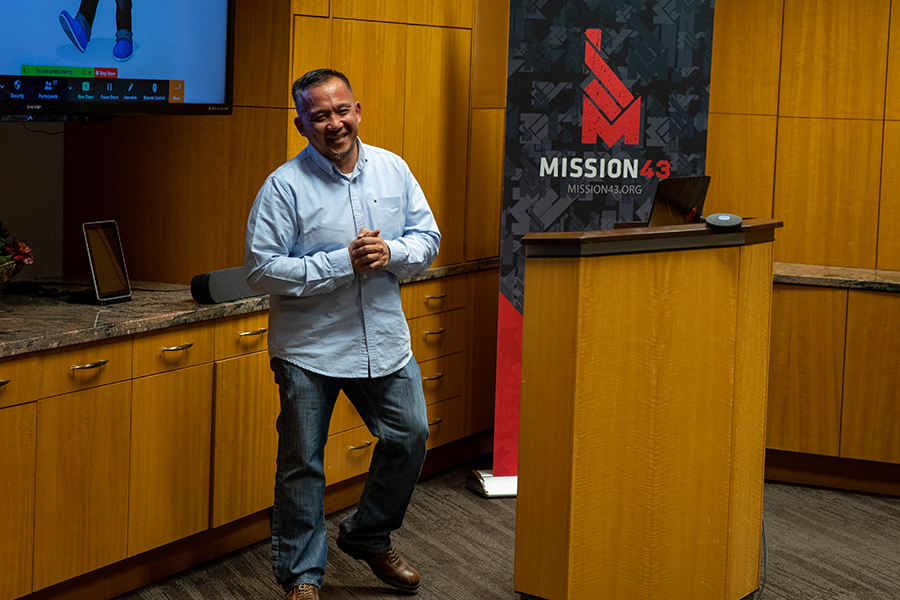 Through a partnership with Pinnacle Professional Development, LLC, Mission43 is providing scholarships for 60 members per year to cover the full cost of a 4-day, 35-hour PMP prep course, and one testing voucher, valued at over $3,000.
"I'd considered taking a PMP prep course to help bridge the gap between my prior role and future opportunities, but I wasn't sure how I could possibly fit it into my schedule, and the cost for both my husband and I to complete the course and take the test was a huge amount to put down at once," said Katie Redman, a military spouse and program manager at Amazon. "Mission43 and the J.A. and Kathryn Albertson Family Foundation paid for the course and the test, but more importantly, they supported us from beginning to end with resources, reminders and networking that was invaluable."
WHERE COURSEWORK MEETS CAMARADERIE
PMP exam training courses are packed with the tools and theories needed to create a high-performing team, manage risk, and successfully lead a project from start to finish while adding value to the organization. Because of their background, the skills taught in these courses are often second nature to members of Mission43, but the coursework can still be overwhelming. However, taking on this challenge among peers provides an added incentive to succeed.
"You can do this kind of thing online but sitting side by side with other veterans and military spouses is an experience with unparalleled networking and camaraderie," said Army and Navy Veteran and Mission43 Leaders Fellow Casey Jones. "Mission43 is already a supportive community that's interconnected through common values and common experiences, so being in a classroom full of Mission43 members was a safe community to learn with."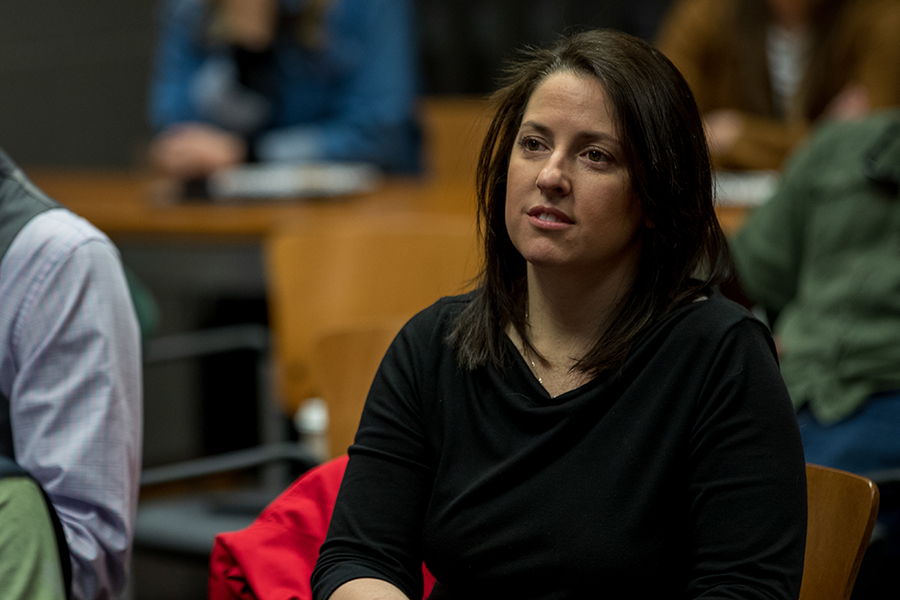 To date, every recipient of the Mission43 PMP scholarship has passed their PMP exam on the first try, resulting in an increase of industry-qualified individuals able to successfully fill project management roles throughout the state.
"Mission43 is phenomenal at investing in veterans and their spouses in an educational sense and across the board," said Casey. "The work they do gives members like me an opportunity to overcome learning curves and find success in life beyond the military."
For more information about the PMP course, email Mission43 Education Director Alison Garrow at alison.garrow@mission43.org, or visit mission43.org.