The Powerful Partnership Between Mission43 and CAF-Idaho  Article
The Powerful Partnership Between Mission43 and CAF-Idaho 
Life is full of perfect partnerships. From Tom and Jerry to burgers and fries to Idaho and potatoes, there is endless proof that it takes two to make something truly memorable. The magic that happens when Mission43 and the Challenged Athletes Foundation come together is no different.
When sport, skills, and service collide
In early 2020, the Challenged Athletes Foundation of Idaho (CAF-Idaho) hosted its first-ever biathlon and Nordic skiing clinic. Dozens of adaptive athletes signed up to learn new skills from professional coaches at Tamarack Resort, but in order to accommodate athletes with unique needs and equipment, CAF-Idaho needed more help, and Mission43 answered the call.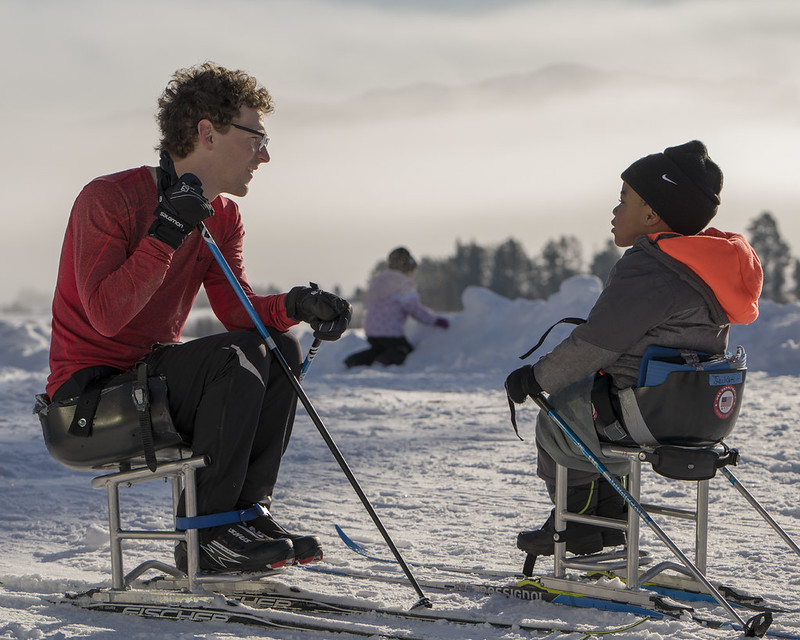 More than 30 volunteers from the Mission43 community stepped in to help clinic attendees get acclimated to their new equipment, site rifles, transfer from wheelchairs to sit skis, and return to an upright position after falling in the snow. With a history of service under their belts, the Mission43 volunteers were able to quickly assess their assignments and execute in a way that made the clinic attendees feel safe, comfortable, and cared for.
Supporting adults, kids, and everyone in between
The success of the partnership between Mission43 and CAF-Idaho at the biathlon and Nordic skiing clinic created a shared membership roster and collaborative mashup that has yet to slow down.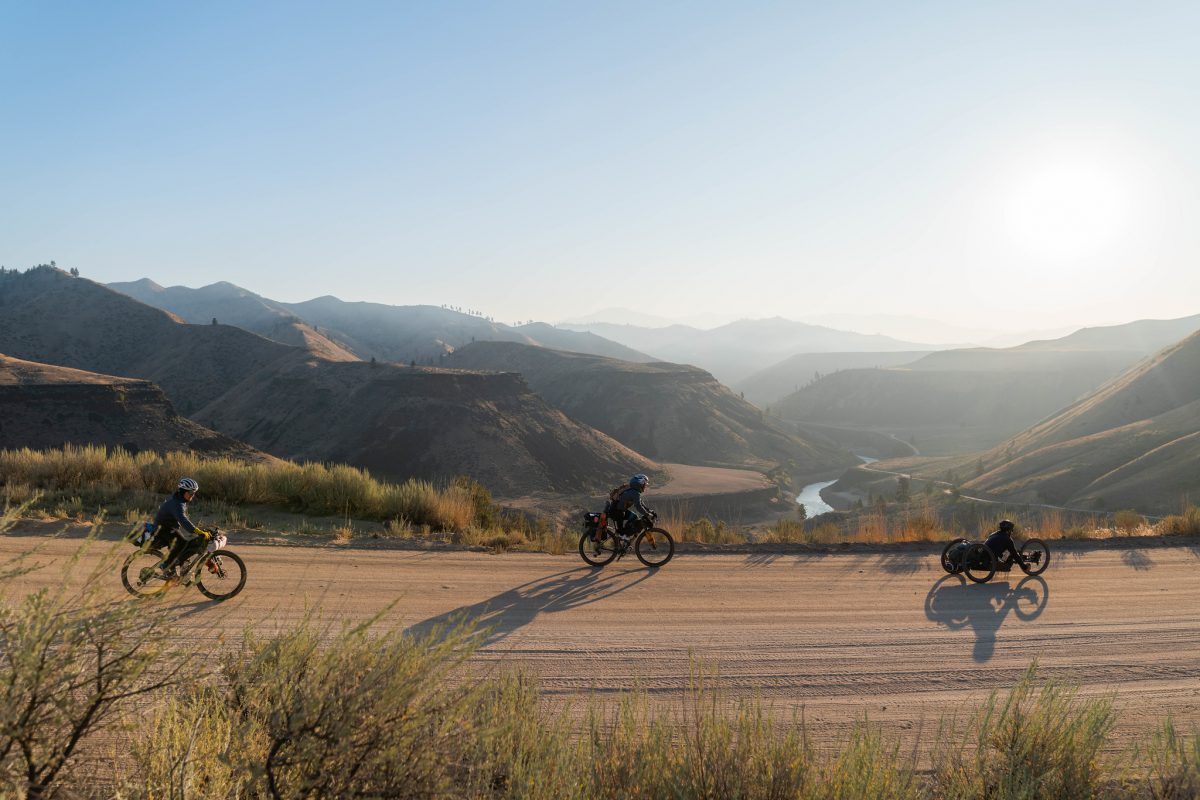 In 2020, two members of Mission43 and four adaptive athletes from CAF-Idaho took on the grueling Idaho Smoke N' Fire 400. This was the inaugural ride for athletes with physical disabilities, and they were keenly aware that they couldn't do it alone. Although each of the riders came to the race with different backgrounds and abilities, they all shared the challenging, humbling experience of overcoming adversity in their past. That common thread and the Mission43 members' commitment to service helped bring an adaptive athlete across the Smoke N' Fire finish line for the first time in history.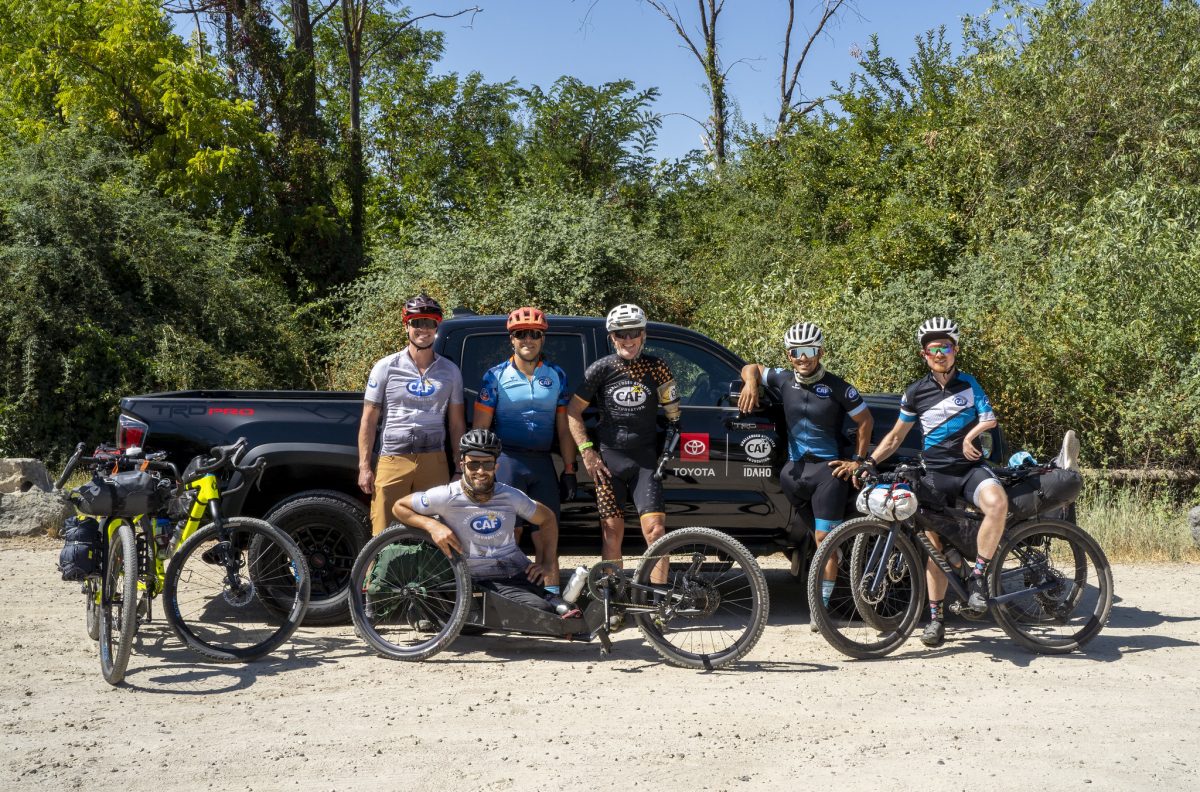 Cycling continues to be a popular way for Mission43 and CAF-Idaho to come together. Members of Mission43 participate as riders and ride leaders in the CAF-Idaho Cycling Club, and work as coaches and volunteers at CAF-Idaho mountain bike clinics.
In 2021, the dynamic duo hosted the Twilight Criterium Kids Ride where hundreds of kids aged 3-10 saddled up to race in downtown Boise alongside Olympian Kristin Armstrong and — for the first time ever — three-time Paralympic gold medalist and Hall of Famer, Muffy Davis. The inclusive kids ride is now an annual event, showcasing the importance of athletic diversity and integration of riders of all abilities from a young age.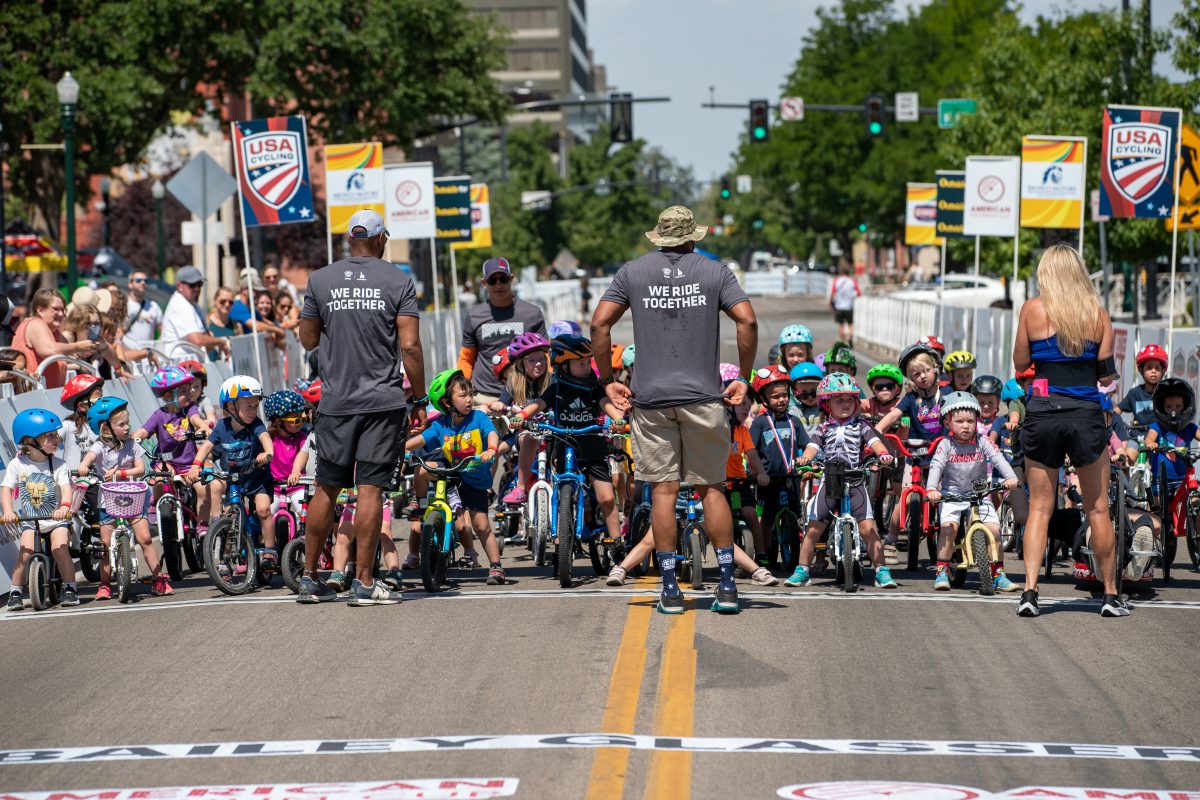 The collaboration between Mission43 and CAF-Idaho has extended beyond pavement and gravel to the Boise River for triathlon training, local gyms for community workouts, and the City of Rocks for bouldering, with more rewarding alliances planned.
A partnership for the future
As these two dynamic Idaho organizations continue to expand, so does their need for a space that can effectively support each of their communities and the alliance between them. The Idaho Outdoor Fieldhouse is aptly designed to meet the unique needs of military members, adaptive athletes, and their families, while providing a safe space to inspire innovation for generations to come.
Ready to get involved? Visit the Mission43 events page for details on upcoming events.