Introducing the Idaho Outdoor Fieldhouse Article
Introducing the Idaho Outdoor Fieldhouse
At the J.A. and Kathryn Albertson Foundation, we have long worked with Mission43 and the Challenged Athletes Foundation (CAF) to enhance Idaho's already impressive offerings to post 9/11 military, their families, and adaptive athletes. We have partnered with these great organizations in order to advance our goal of making Idaho a destination for accessible world-class recreation and the most desirable state for life after the military.
Through these relationships, it has become clear that there is unlimited potential for the good both organizations can do in Idaho and beyond, given the chance.
With the Idaho Outdoor Fieldhouse — a campus that will house Mission43 and CAF's headquarters, a training facility, housing and medical wellness services — these organizations will get that chance.
"The remarkable people at both Mission43 and Challenged Athletes Foundation Idaho deserve a space that lives up to the enormous good they do in our communities," JKAF Executive Director Roger Quarles said.
Mission43 is designed to give those from Idaho who have served in the military, and their spouses, the resources for personal growth and the opportunities to contribute in their communities. Led by a team with over 50 years of combined service and focused on the pillars of education, employment, and engagement. Mission43 has created the environment for these men and women to lead, learn, and inspire throughout Idaho.
The Challenged Athletes Foundation is a world leader in helping people with physical challenges lead active, healthy lifestyles. CAF believes that participation in physical activity at any level increases self-esteem, encourages independence and enhances quality of life.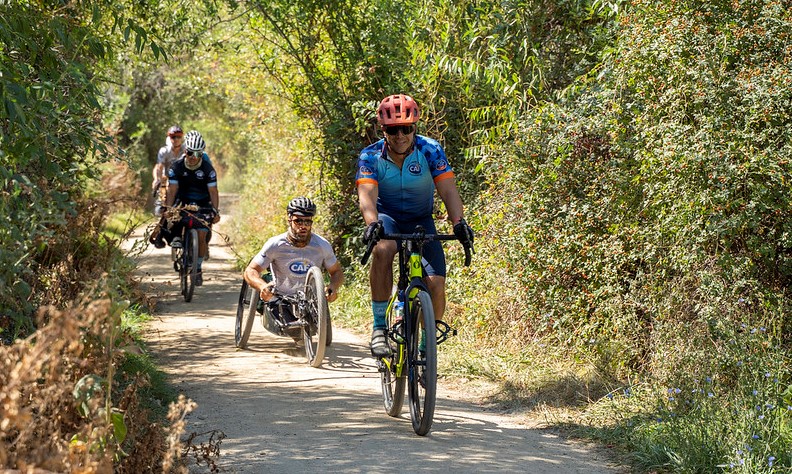 Situated on 6.79 acres of land abutting Boise's famous Greenbelt, the Fieldhouse structures will be a permanent, stylistic fixture along Barber Valley Dr. on the city's east side.
First and foremost, the Fieldhouse campus is designed to meet the needs of the members who will use it. The building team, with advice and direction from members, have been purposeful in designing every detail of the Fieldhouse to align with member needs and preferences.
"I expect to be able to use the facility in the same way that people without disabilities use a gym, which is very exciting when you think about the challenges I have to face when going to a fitness facility that hasn't been tailored to the needs of wheelchair users," said Josh Sweeney, an athlete who belongs to both organizations.
Among other amenities, the main Fieldhouse building will feature an aquatic center, a gymnasium, performance fitness areas, conference rooms, storage, administrative offices, a welcoming area and a climbing wall. It will include about 46,000 square feet of space.
"The building will be a world-class destination, bringing in eligible members with programming unlike anything they can find elsewhere"

Roger Quarles, Executive Director of the J.A. and Kathryn Albertson Family Foundation
The Fieldhouse represents a state-of-the-art experience that has not been traditionally available to the populations served by Mission43 and CAF. It acts as a waystation between adaptive athletes and Idaho's outdoors, teaching the skills necessary to recreate while building a community that can share the journey.
The training center will serve all types and skill sets, with opportunities for members of any organization to begin their fitness and recreational journeys all the way up to training for a Paralympics or other major competition.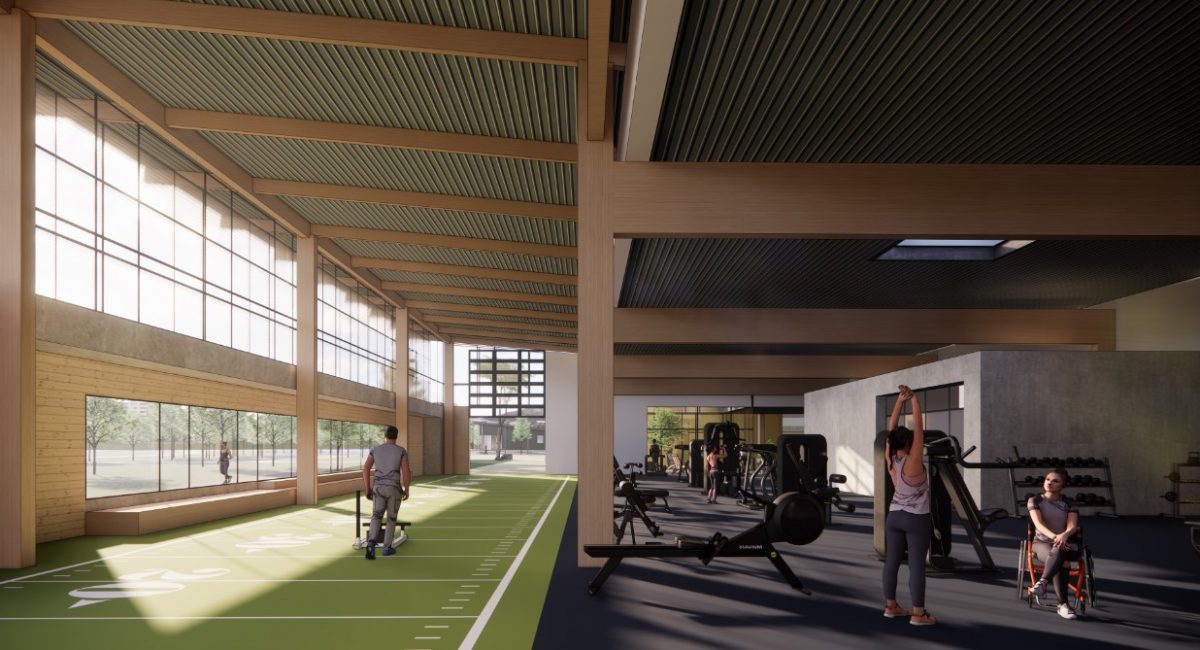 "The building will be a world-class destination, bringing in eligible members with programming unlike anything they can find elsewhere," Quarles said. "As they enjoy the facilities, Mission43 will continue to find veterans work, build a supportive community and make Idaho the premier place for a quality life post-military. Our friends at CAF will continue to empower people to pursue their passions in the Fieldhouse and in nature. We can't wait to see it in action."
Other parts of the campus will feature short-term housing for visiting members using the facility and its programs and a hyperbaric oxygen therapy (HBOT) wellness center for members with injuries. Once completed, the Fieldhouse will only be available for use by members.
Members must meet the eligibility requirements to join either Mission43 or Challenged Athletes Foundation. There is no geographic limitation on who can join, however.
A team that includes ESI Construction, Pivot North Architecture and Barker Rinker Seacat Architecture has collaborated to design the project and begin construction in the fall.