The Boise Bike Park: Reinventing Outdoor Spaces for All Article
The Boise Bike Park: Reinventing Outdoor Spaces for All
When headed east toward the foothills from Boise's lush downtown, past the tree-lined neighborhoods and green sports fields of Fort Boise, you'll find a hidden gem that is part of Idaho's community and recreation offerings. Just up the road from the state capitol lies the J.A. and Kathryn Albertson Family Foundation Bike Park.
The site of this world-class bike skills park was already part of the Boise Parks system as an undeveloped basin that was used for emergency runoff drainage and was overrun with goat heads, weeds, and untamed brush. While it was designated as an extemporaneous dog park, it was often unusable, and the Foundation saw great potential for this community project.
The proposed project set out to transform the space into a state-of-the-art mountain bike skills park for all ages and all skills. Once the project gained approval from both the city and the East End Neighborhood Association, work began to transform the once arid bowl of brush into a magnet for bike enthusiasts of all abilities to gather and enjoy this recreation destination.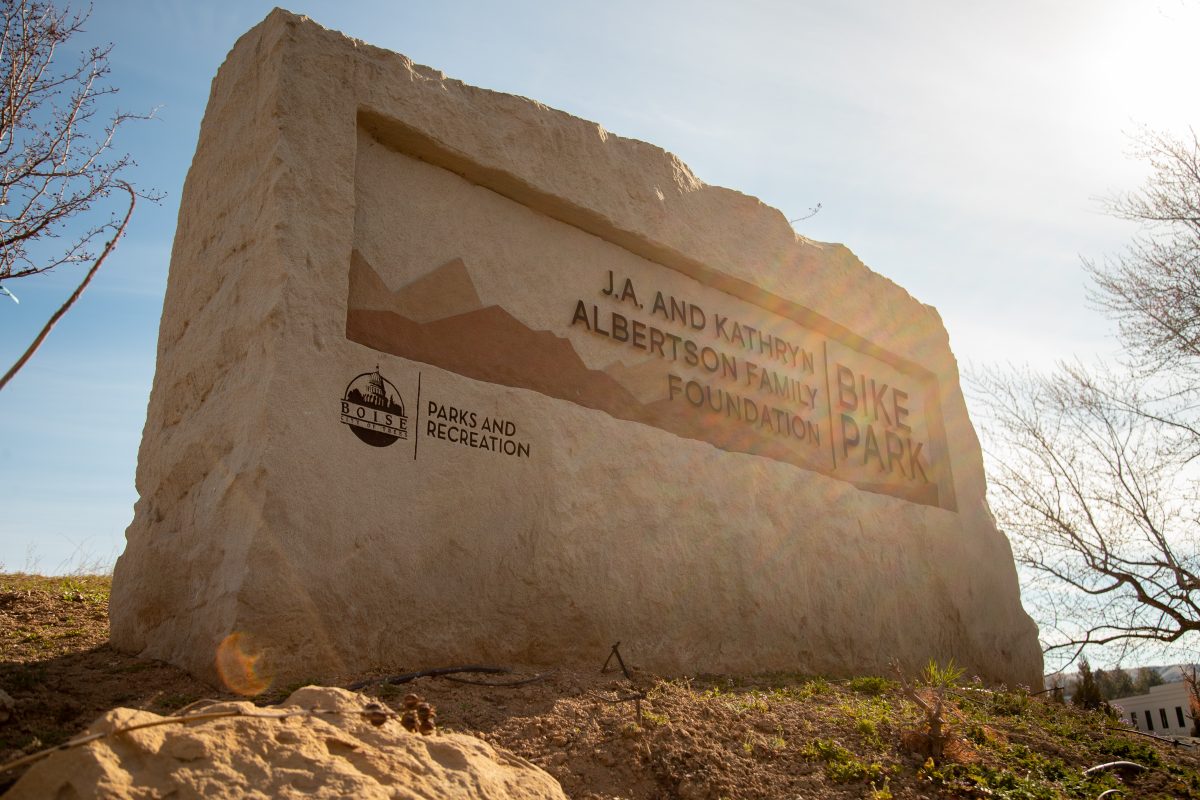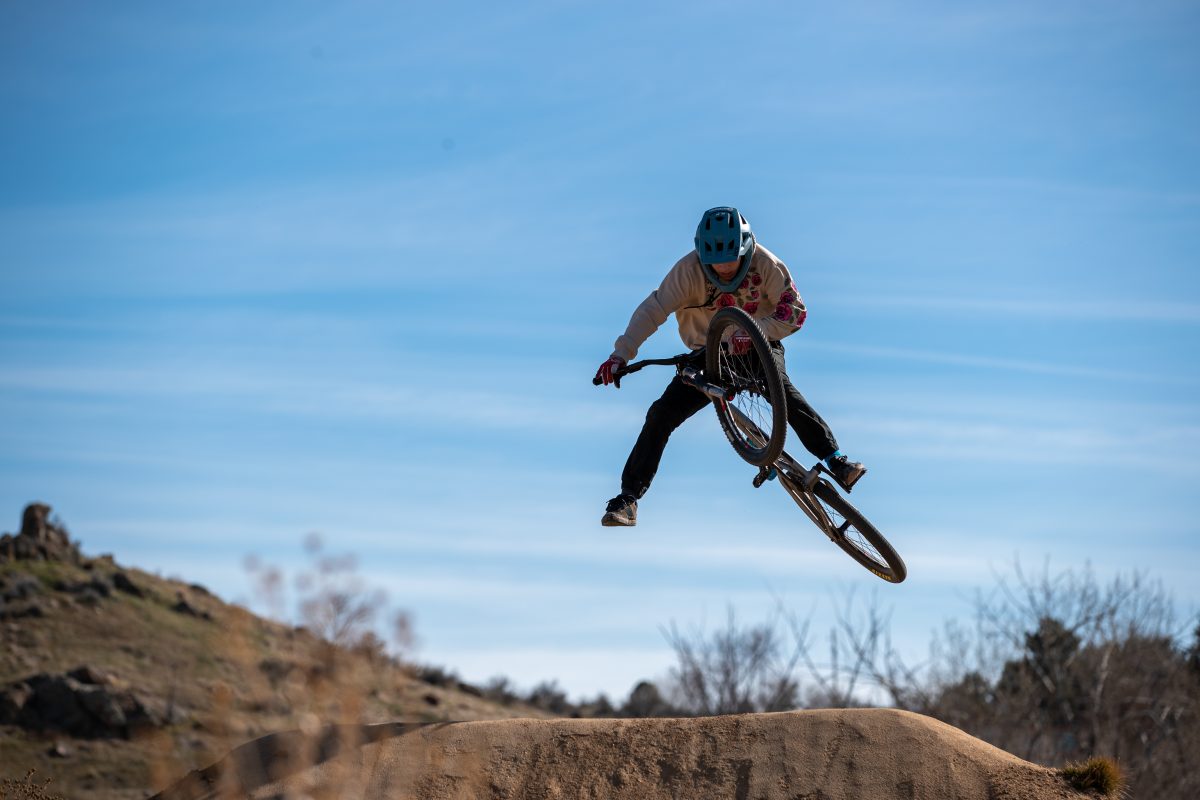 "This whole park environment aligns perfectly with what we value, and that is that learning can happen anywhere," said Roger Quarles, Executive Director of the J.A. and Kathryn Albertson Family Foundation. "At a mountain bike skills park, cyclists can learn, improve, and train at the park, and then take those skills all throughout Idaho, to enjoy the trails with family and friends. And that can all start right there."
"We're looking to create a sense of community, from two and three year old on little Strider Bikes, all the way up to pro-athletes"
"We worked with Alpine Bike Parks, which is a nationally recognized design, build, and optimization team specializing in bike parks," explains Bryan Madden, Program Officer at the J.A. and Kathryn Albertson Family Foundation. "We wanted all abilities to be able to access the park and those that would be using adaptive equipment. We wanted to be sure that the trails were wide enough to accommodate anyone that wants to use the park. There was a lot of thought put into making sure that someone in an off-road chair can still ride, and Alpine Bike Parks nailed it," remarks Madden.
The Challenged Athletes Foundation provides opportunities and support to people with physical challenges so they can pursue active lifestyles. They believe that involvement in sports at any level increases self-esteem, encourages independence, and enhances quality of life. Bryan Madden says, "The power of sport can have an incredible impact on your life, and on the lives of those around you."
In addition to accessibility, another key design requirement for the park was that it would scaffold bike enthusiasts' skills from beginners to professionals. According to Judd De Vall of Alpine Bike Parks, that was achieved. "We're looking to create a sense of community, from two and three year old on little Strider Bikes, all the way up to pro-athletes," explains De Vall. "This park, for young riders especially, is going to give them a really positive learning experience, where they are going to be able to build up over time, progress their skill level, and improve their confidence."
The Bike Park has also broken down barriers to recreational access on the basis of location, time, and financial concerns. The park is free, and weather permitting, is open from sun up to sun down throughout the year. Located just outside of downtown Boise, it is a short drive or bike ride for many in the area, with plenty of parking available. "They can come over here and spend hours and hours, and it doesn't cost anything," states Quarles.
The bike park is only the latest in several landmark projects completed in recent years by JKAF and the city of Boise. Others include Rhodes Skatepark and the Boise Whitewater Park. Holloway acknowledges the contribution that JKAFs support of recreational and community gathering sites has had on the city. "We couldn't do the projects that we have done in this city…and there is no way the city would have been able to allocate the funding to do all those projects without the generosity of the Albertsons Family Foundation" observes Holloway.
"The proof is when you go out to the bike park today…It is a place, like we envisioned, where friends and family are able to have an incredible experience. It's an enhancement to our community."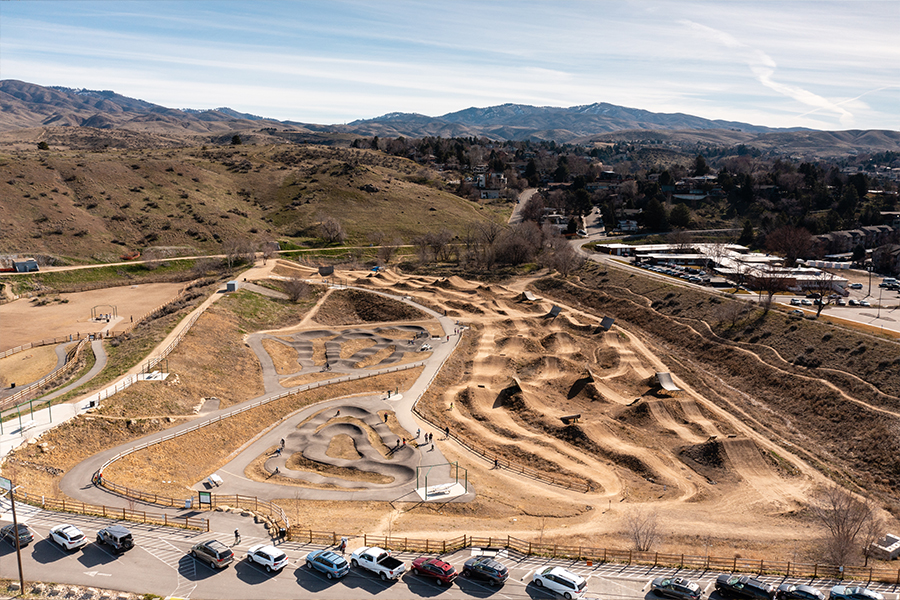 In the end, the biggest success of the bike park is witnessing the comradery and community that takes place around the site. Families with small children mingle and learn from teens and skilled mountain bikers. It is without a doubt the recreational destination that was originally planned. Everyone is outdoors, having fun, and gaining skills they can use throughout the trails and mountains of Idaho.