Summer of CAF Article
Summer of CAF
Challenged Athletes Foundation (CAF) Idaho wrapped up a busy summer with several outdoor camps, clinics, and events for adaptive athletes in Idaho.
These events are free and inclusive, and offer a wide range of sporting opportunities like biking, wake surfing, archery, and rock climbing, and bring in some of the best coaches and trainers from around the world. This is all part of CAF's efforts to support people with physical challenges to pursue active lifestyles and enjoy the Idaho outdoors to their fullest potential.
These events are awesome because they bring people together and create community. Sport is such a powerful connector, and when we do hard things together, we connect on a different level to form incredible bonds.

Heather Lopez, Regional Director of CAF Idaho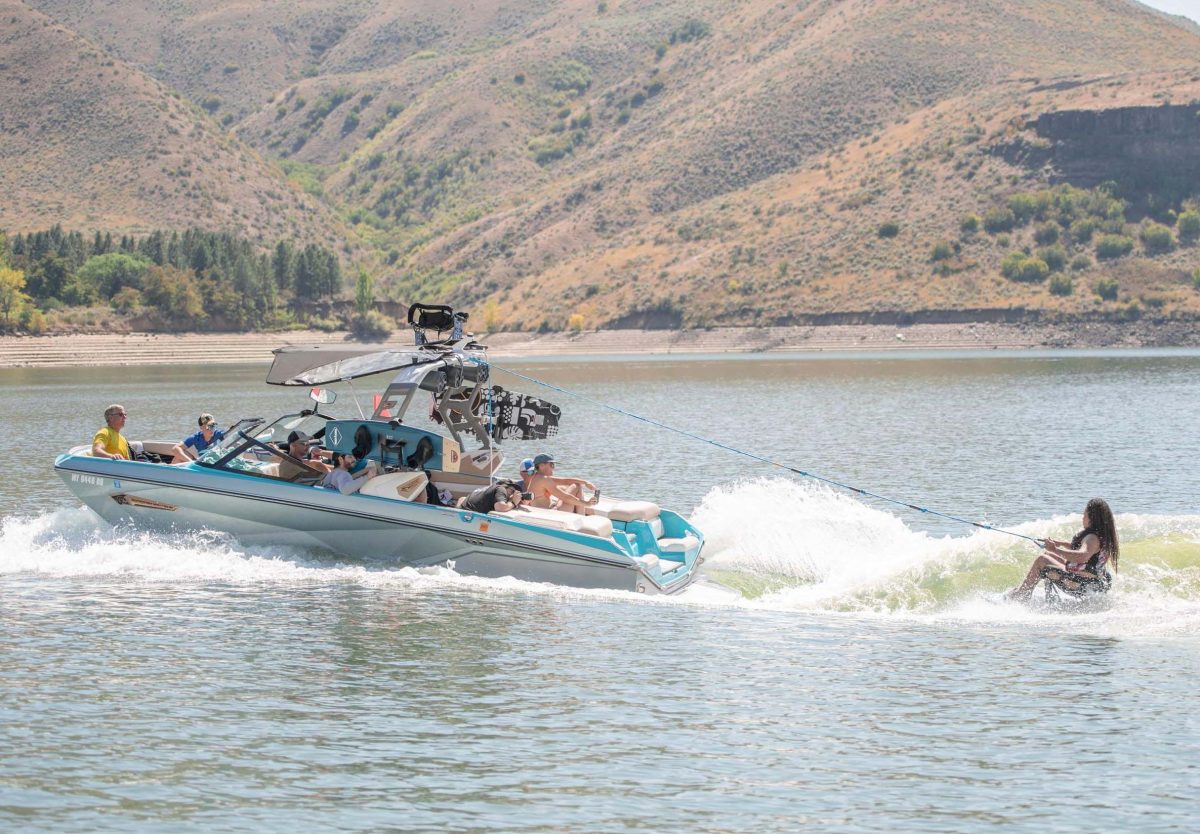 MOUNTAIN BIKE CLINIC
CAF Idaho welcomed riders from around the country for its third annual Mountain Bike Clinic, which included adaptive riders (including visually impaired athletes) who use upright, recumbent pedals and handcycles. Riders spent two days of practice on both the pump track and on Idaho's trails before culminating with an inclusive race of 29 riders with adaptive biking equipment. Lincoln Allen, a senior at Middleton High School and captain of his mountain bike team, received a bike grant to make it easier for him to brake and control with his limb difference. Lincoln came in first among all riders in the upright division. Other race divisions included adult and kids hand cycle races, and a foot-powered recumbent race. 49 adaptive riders participated in the weekend's events.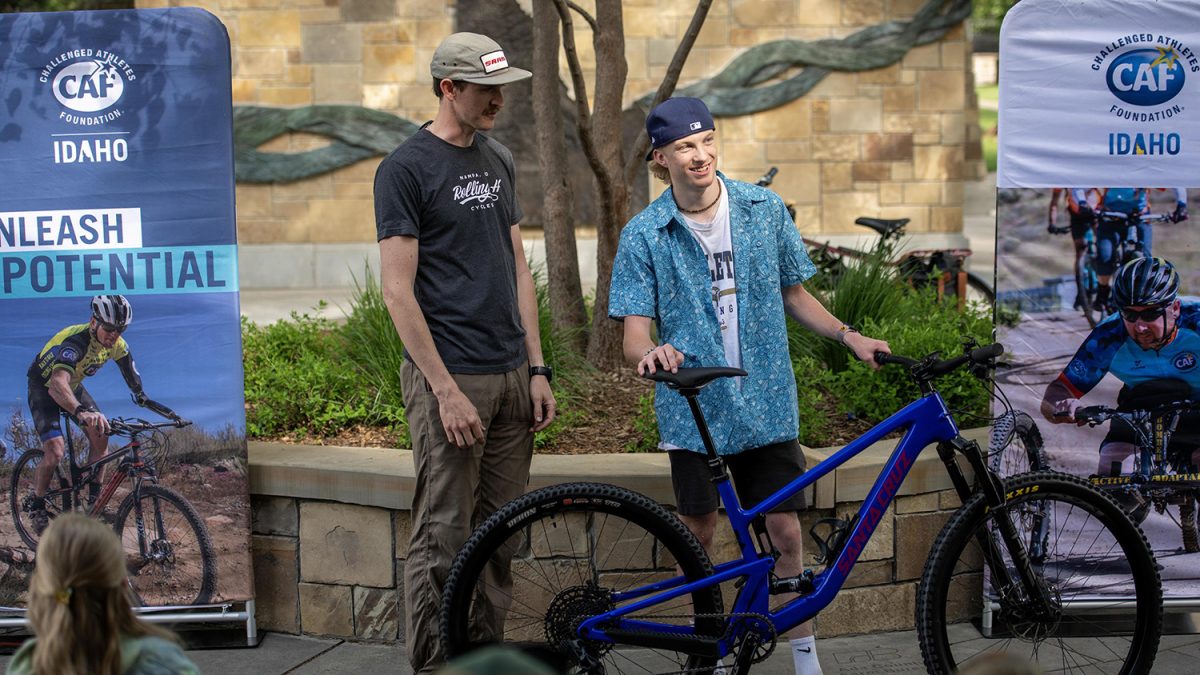 Derek Nelson, an adaptive athlete new to CAF, attended two CAF events this summer, including the mountain bike clinic.
"As a new athlete, I am figuring out what I can do with my device and relearning things I used to love doing, like biking," said Nelson. "My biggest takeaway from attending these clinics is how warm and welcoming the CAF community is. I was humbled by how gracious and supportive everyone is, from the athletes to the support staff and trainers. I really look forward to further participation."
OSSUR RUNNING & MOBILITY CLINIC
Nearly 70 athletes and volunteers participated in Idaho's first ever Running and Mobility Clinic, hosted by Ossur and CAF at Boise State University. The clinic was designed to help adaptive runners get back to what they love following an injury, or learn to run as a way to stay active.
Two attendees – 19-year-old Lilianna Bridge and 34-year-old Kevin Wallett, were surprised with specialized prosthetics to aid them in their running journeys.
Lilianna lost her left leg over a year ago due to a bone tumor, and is excited to start running with her new prosthetic. "I'm really lucky to have this," said Bridge. "What CAF is doing is amazing."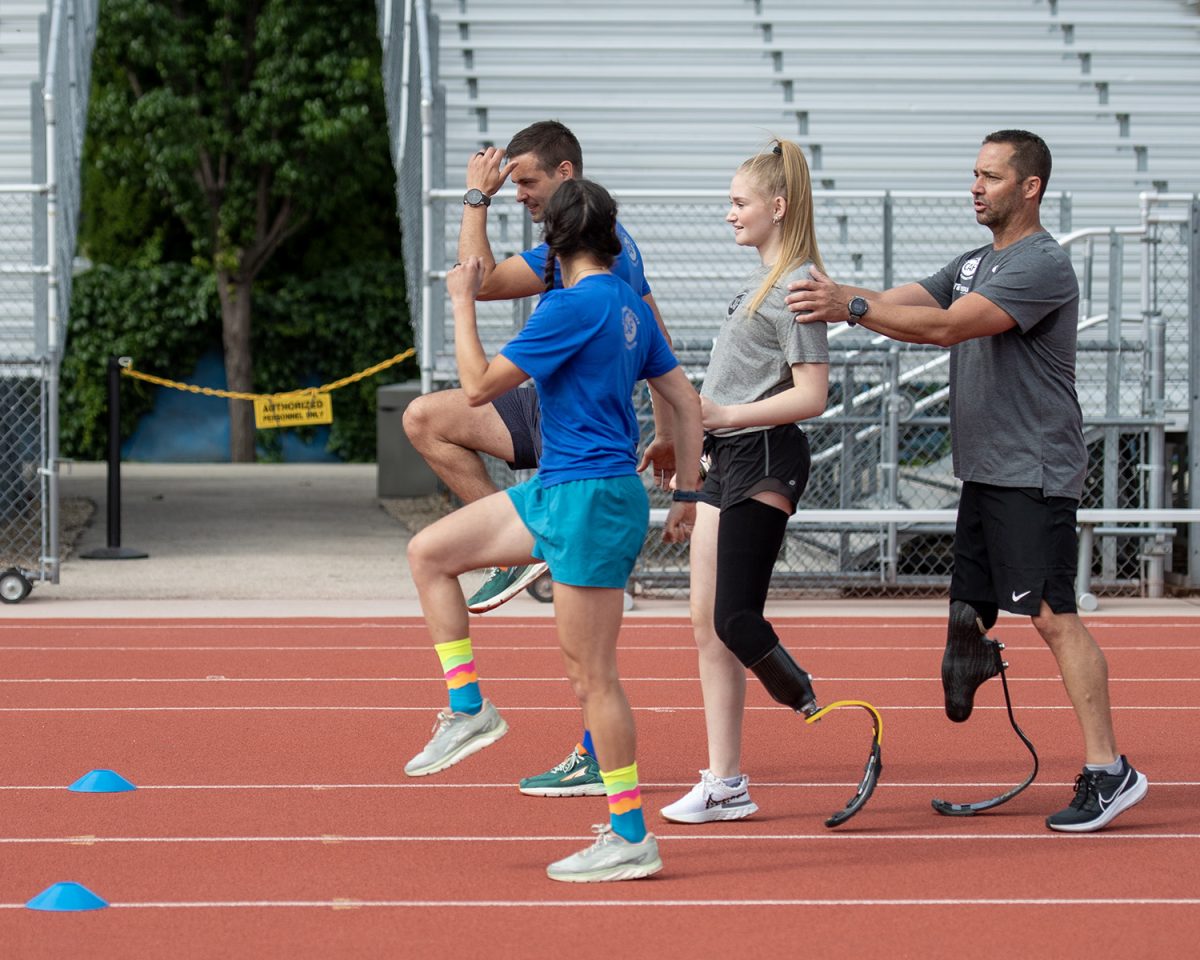 Kevin, who was an avid runner prior to losing his right leg in a motorcycle accident, has been thinking about running every day since his accident.
"It's amazing, I used to run like five or six miles a day for fun," said Wallett. "I'm very excited to get this."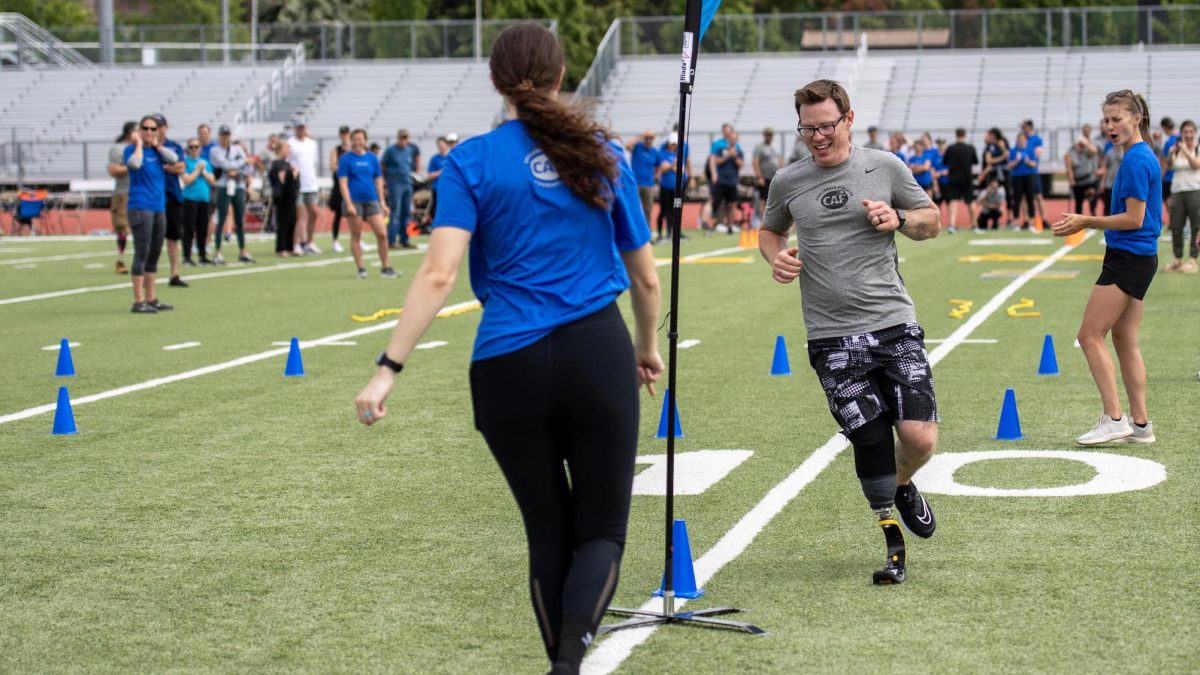 ROCK CLIMBING CAMP
Twelve adaptive athletes of all ages bouldered, belayed, and smeared their way through three days of CAF's Rock Climbing Camp in City of Rocks, Idaho. Attendees were fitted with the right gear and led safely from pitch to pitch by two of the nation's leading para climbers – National Champion climber Ronnie Dickson and para climbing pioneer Mark Wellman. Climbers camped nearby and enjoyed fireside chats with the coaches, plus games, good food, and plenty of climb time.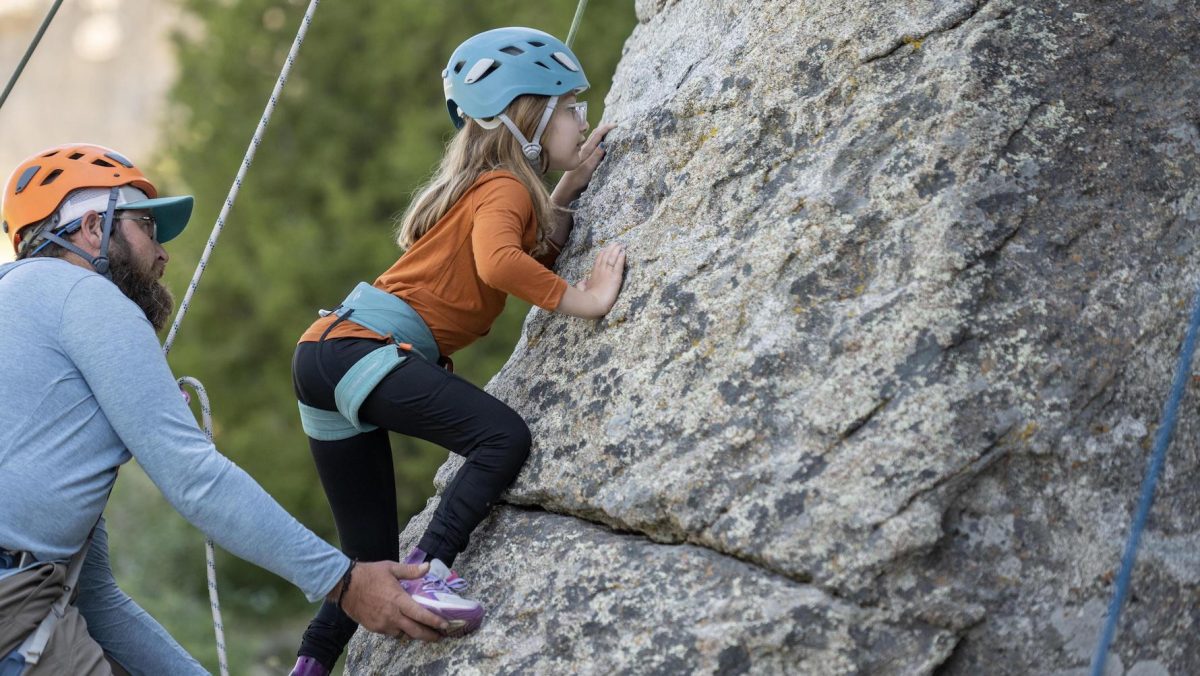 CAF hosted several other clinics for athletes interested in wakesurfing, fly fishing, CrossFit, cycling, and even an archery clinic for kids.
"We are thrilled about the world-class programming that CAF is providing in Idaho for our athletes and the new opportunities they have created that didn't exist before," said Roger Quarles, Executive Director of the J.A. and Kathryn Albertson Family Foundation.
CAF's Heather Lopez looks forward to the opening of the Idaho Outdoor Fieldhouse, which will serve as a headquarters for CAF Idaho and provide even more opportunities for adaptive athletes.
"The Fieldhouse is going to be an amazing and accessible space to host clinics and events, and will also serve as a great jumping off point for athletes to try out equipment, get comfortable on terrain (rock wall, pool, trail), and get stronger/faster so they can successfully recreate in our state's natural landscape," said Lopez.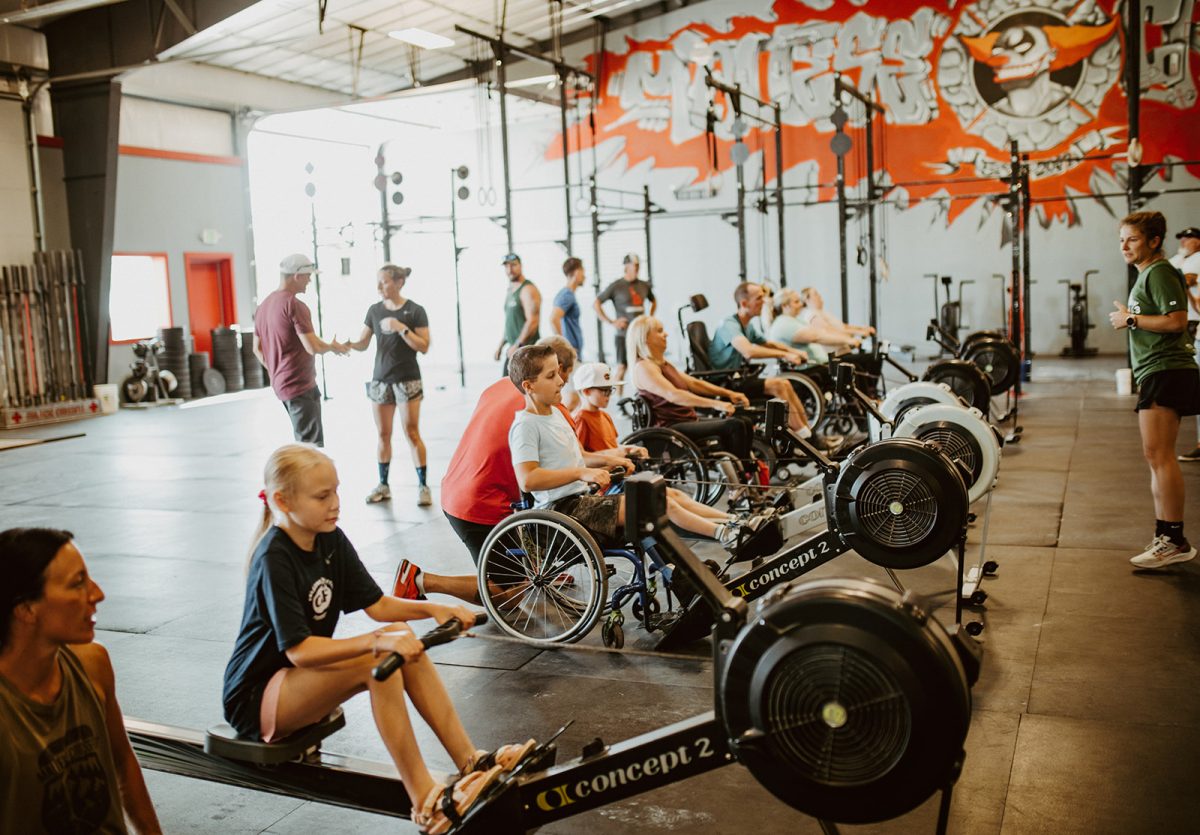 In addition to events, camps, and clinics, CAF offers a robust grants program, like the one that supplied Kevin Wallett with his prosthetic that helped him reignite his love for running. Grants are awarded monthly all year long. For more information, visit challengedathletes.org.
"We're so excited that by next summer, CAF will be conducting events like these at the Idaho Outdoor Fieldhouse," added Lopez. For more information visit idahofieldhouse.org.
Recent Stories
Read Mission43 and CAF-Idaho cut the Ribbon on the Idaho Outdoor Fieldhouse
Mission43 and CAF-Idaho cut the Ribbon on the Idaho Outdoor Fieldhouse
The J.A. & Kathryn Albertson Family Foundation (JKAF) announced today the completion of the much-anticipated Idaho Outdoor Fieldhouse, a groundbreaking and state-of-the-art facility poised to revolutionize Idaho's recreation scene for Mission43 and Challenged Athletes Foundation-Idaho (CAF) members.