Innovative approach to educating teen parents in Idaho Article
Innovative approach to educating teen parents in Idaho
Cardinal Academy is prioritizing education for teen and young adult parents, and partners with the Salvation Army's Booth Young Parent Program which has been serving this population for 100 years
"I'm 18 years old with an 8-month old baby girl. I haven't been in school for months due to having no help with my daughter, but I am starting to get on track with my life and would absolutely love to graduate high school. I want to be the biggest role model I can be for my daughter. I want to show her that no matter how hard life can get, you can achieve anything."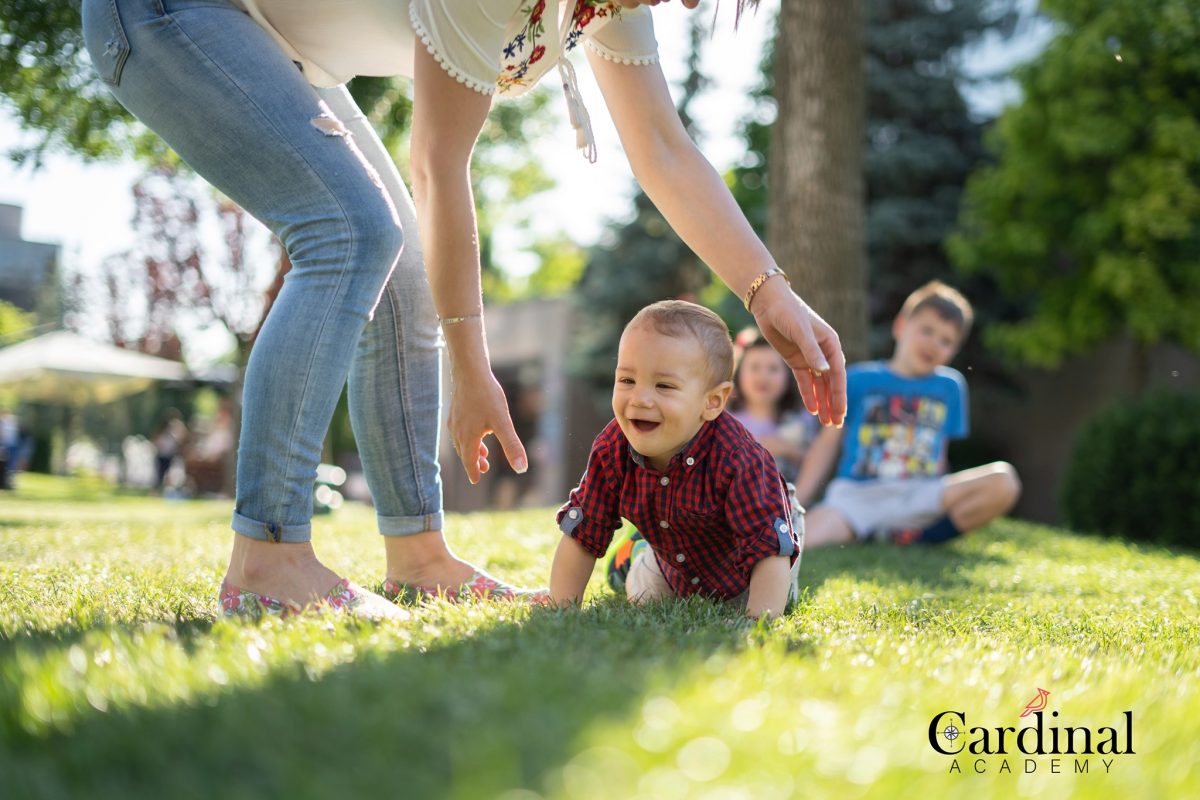 Stories like these are familiar among enrolled and future students at Cardinal Academy, a new public charter high school in Boise. The school is taking an innovative approach to serve pregnant and parenting teens and young adults, ages 14 to 21, grades 9 through 12. Cardinal Academy aims to provide this unique population with a comprehensive academic program in a nurturing environment where students are supported and prepared for parenthood, college, career, and life.
The talented leaders running the charge of this one-of-a-kind school are Emily Bergstrom, Cardinal Academy Executive Director, and Deborah Hedden-Nicely (Deb), Cardinal Academy Director of Academics, both of whom have almost 30 years of combined experience working with pregnant and parenting teens and young adults. Both had previously worked at Booth Marion Pritchett school, a school for young parents operating as a partnership between the Boise School District and The Salvation Army's Boise Corps, which closed in 2020.
Emily and Deb saw an immense need to find a way to serve this specific segment of students – the traditional education formula just wouldn't work.
"A student who is pregnant or parenting has very different needs than a student who is not. It's pretty plain and simple," Hedden-Nicely said. "That is why we're offering different services and ways for them to learn and be successful in life."
"The beauty of this charter school is we're able to take our lessons from years at Marian Pritchett, take all the parts of the program working so well, and expand on those and create something new and innovative," Bergstrom added. "In that, we're focusing on the whole student and the student's child or children and wrapping them in services that they need."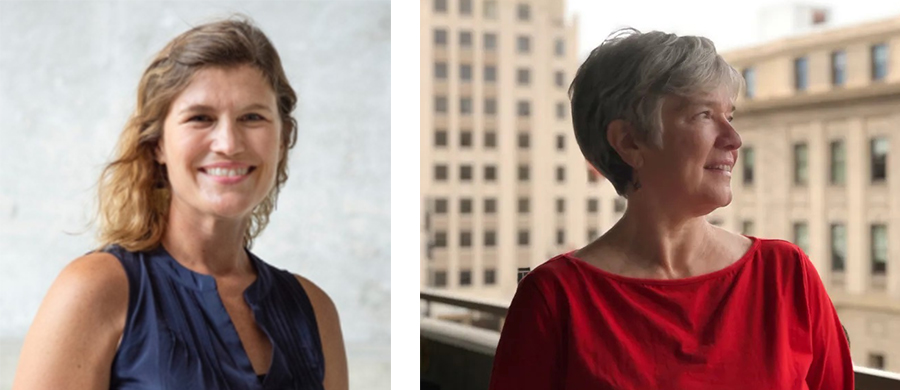 Cardinal Academy is a small school, designed to serve between 120 and 140 students, allowing faculty the opportunity to work directly with each student, creating individualized learning plans and assisting students in reaching unique goals in an environment where faculty can make real connections with their students.
In addition to providing a close-knit environment, Cardinal Academy leverages innovative partnerships to provide on-campus services to students. Through their partnership with The Salvation Army's Booth Program, Cardinal students can access provisions for basic needs on-site with a food pantry, healthy meals, showers, laundry facilities, onsite childcare, the Incentive Store, and more.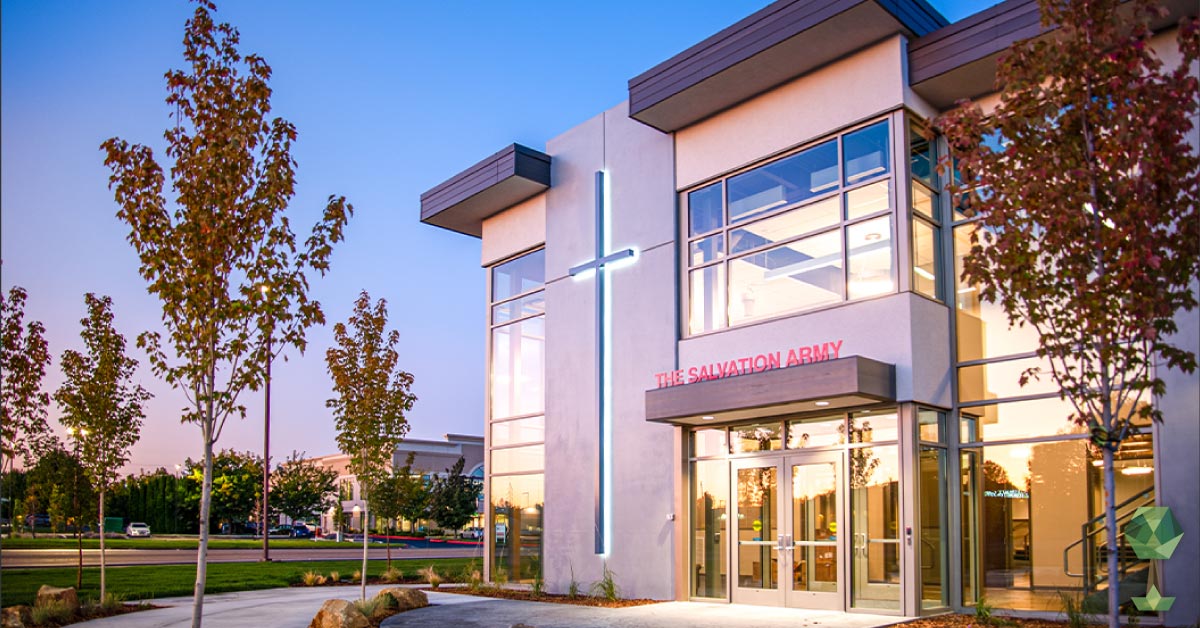 Other wrap-around services include mental health counseling, WIC appointments, Vocational Rehab, the TRiO Educational Opportunity Center, and support applying to the College of Western Idaho.
And to increase students' access to quality comprehensive prenatal care and postnatal care, Cardinal's partnership with Family Medicine Residency of Idaho provides these important services on-site. Mothers-to-be and new moms don't have to balance their healthcare needs with their school schedules.
The reason for providing these services to students? Research, combined with her 20 years of education experience, has given Hedden-Nicely robust knowledge.
"I think this school is perfect for the charter model. School district attention usually is divided. Every single bit of our attention is going to be on what these students need as they go through their pregnancy and become young parents, as well as on what their children need. By helping these young families (moms and dads), we are also helping these young children to develop and grow in a healthy way."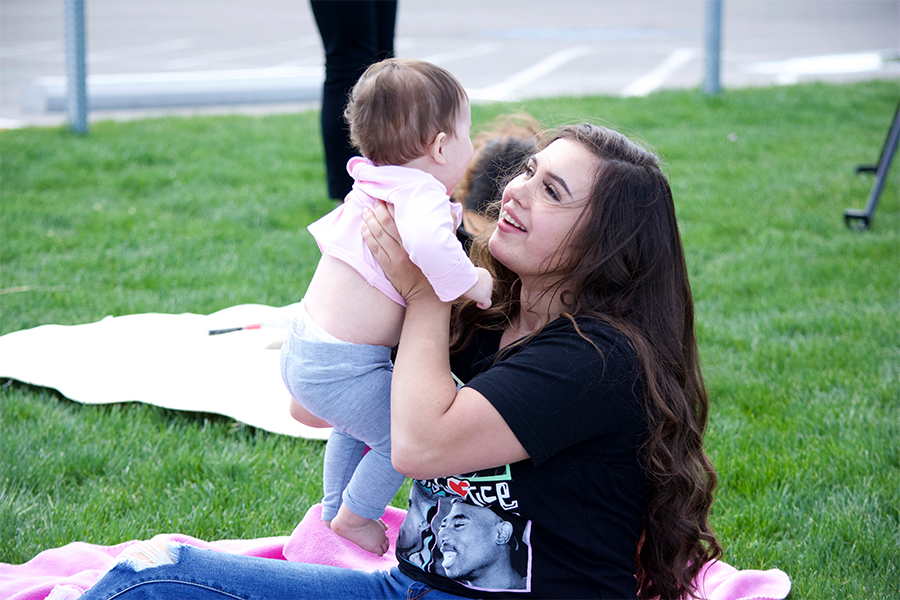 Cardinal Academy's unique school structure will provide a sense of community, allowing students to feel supported, cared for, appreciated, and welcomed. Part of this comes from being surrounded by other peers going through similar experiences.
"Motherhood can be so lonely. Having other moms the same age going through the same thing, plus access to a counselor and a community to work through things with, is what matters. Students may feel alone and isolated, so being able to sit on the couch, take a nap, have 'mom talk', and get advice from peers, it's all a part of the bigger picture of helping students feel supported while getting an education," said Hedden-Nicely.
The school will offer flexibility students can't find anywhere else, including individualized course loads and a "meet them where they are" mentality.
"Being a teenager is so hard, let alone being a teen mother or father. We work with them to figure out what they can do," Bergstrom said. "We ask questions like, 'How can we get through today? How can we help you to figure this out so you can be the best mom you can be but also get your education?'"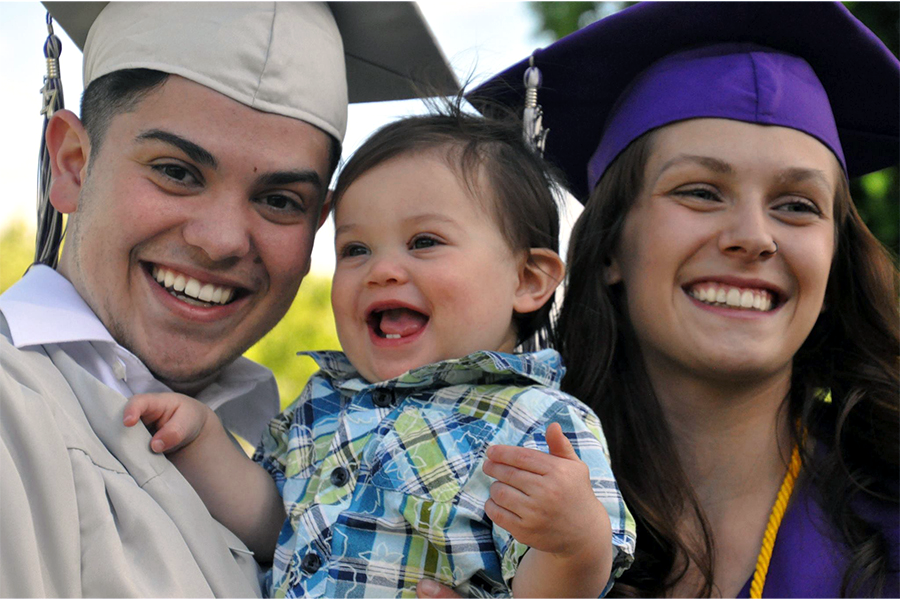 Emily Bergstrom can't stress the importance of a supportive community enough, which the majority of Cardinal Academy's students lack, making it hard for them to start or finish high school. It also takes an immense amount of trust to show students that there's a positive learning environment out there where people truly care about them and their future.
"A diploma will forever change the trajectory of their life"

Emily Bergstrom
"Most of our students have dropped out of high school, and a diploma will forever change the trajectory of their life, notes Bergstrom. "Many of our students have experienced homelessness or housing insecurity, lack traditional parental support, suffer from anxiety and depression, or have experienced the loss of loved ones. We have the opportunity to change their lives for the better."
As its leaders will note, Cardinal Academy wouldn't have made it where it is today without the help of partners like Boise Corps, The Salvation Army, and Bluum – an Idaho nonprofit committed to cultivating learning opportunities for families and students in Idaho.
"Bluum helped with the charter process every step of the way," Bergstrom said. "No way we could have done it without Bluum's support. They have supported us in writing the charter, putting the board together, creating a budget, and they continue to advise us. Bluum believes in us as leaders and our mission; we wouldn't be doing this without them."
Cardinal Academy is set to open its doors on September 13th of this year and looks forward to the impact it will begin to make in the lives of Idaho's parenting teens. If you are or you know a teen parent, check out this program. To learn more about Cardinal Academy visit their website.
Recent Stories
Read Mission43 and CAF-Idaho cut the Ribbon on the Idaho Outdoor Fieldhouse
Mission43 and CAF-Idaho cut the Ribbon on the Idaho Outdoor Fieldhouse
The J.A. & Kathryn Albertson Family Foundation (JKAF) announced today the completion of the much-anticipated Idaho Outdoor Fieldhouse, a groundbreaking and state-of-the-art facility poised to revolutionize Idaho's recreation scene for Mission43 and Challenged Athletes Foundation-Idaho (CAF) members.