Breaking Ground on the Idaho Outdoor Fieldhouse Article
Breaking Ground on the Idaho Outdoor Fieldhouse
Mission43 and the Challenged Athletes Foundation-Idaho Break Ground on Idaho Outdoor Fieldhouse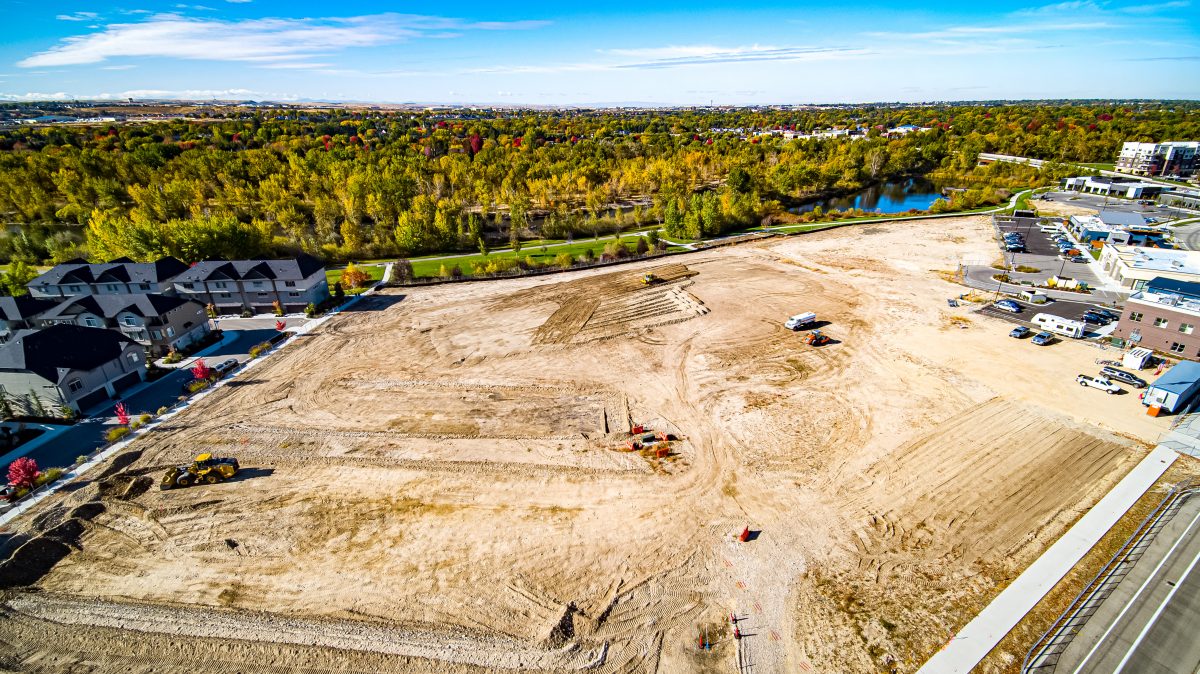 Together with Mission43 and Challenged Athletes Foundation-Idaho (CAF), we joined distinguished guests Governor Brad Little and Boise Mayor Lauren McLean alongside local build and design teams, on November 11th to break ground on the future site of the Idaho Outdoor Fieldhouse on Barber Valley Road in Boise.
The Idaho Outdoor Fieldhouse is designed to meet the needs of the members who will use it and will combine an elite training campus with wellness resources and collaborative spaces to support adaptive athletes from CAF-Idaho and military members, veterans, and their spouses from Mission43.
"The Fieldhouse will be a training and gathering place for those who are on a journey of hard work and determination to be the best they can be," said JKAF Executive Director Roger Quarles.

Roger Quarles, Executive Director of the J.A. and Kathryn Albertson Family Foundation
"It will be a welcoming place with exceptional programming that supports Idaho's unique military and adaptive populations as they develop, grow and achieve things that might never be possible otherwise."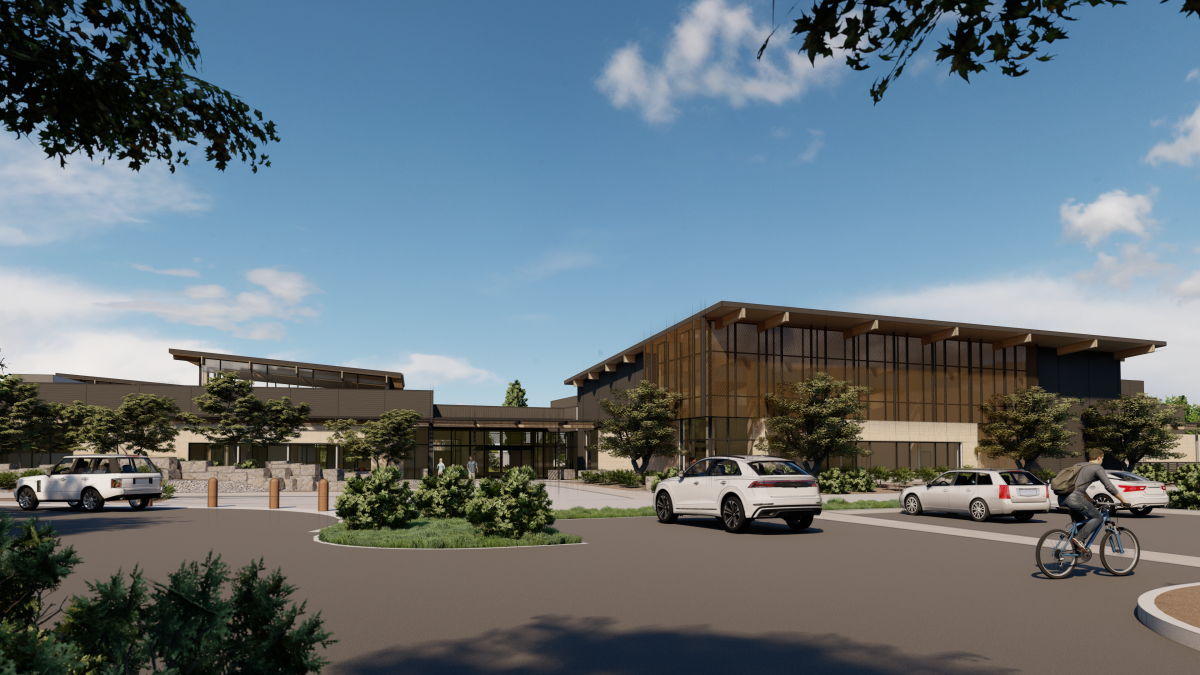 Forged for those who never stop, the state-of-the-art Idaho Outdoor Fieldhouse will sit on 6.79 acres of land along the Boise River Greenbelt, acting as a waystation between athletes and Idaho's outdoors and teaching the skills necessary to recreate while building a community that can share the journey.
"This facility will be unlike anything we've seen in Idaho or the country," said Mission43 Director Bryan Madden. "By creating a space built for Mission43 members and CAF athletes, the Fieldhouse will elevate our state as a destination for talented military families and adaptive athletes who will continue to enrich communities throughout Idaho."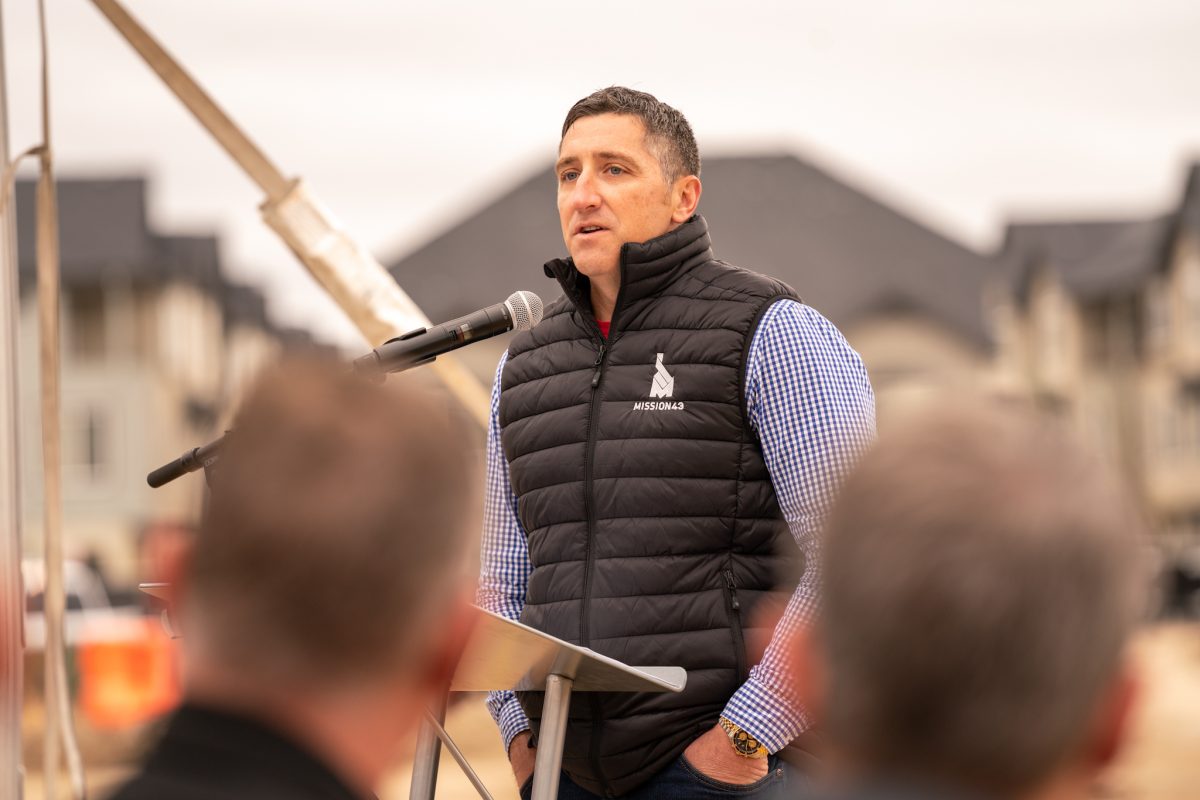 Among other amenities, the main Fieldhouse building will feature an aquatic center, a gymnasium, performance fitness areas, conference rooms, storage, administrative offices, and a climbing wall, totaling more than 46,000 square feet.
"The individuals benefiting from the Fieldhouse will range from 2-year-olds born with congenital limb deficiencies to Paralympians to military members who need help seeing a path forward after their time in the service," said CAF Ambassador "One Arm" Willie Stewart. "Anytime we apply the strength and respect of American service members with the most powerful adaptive athlete organization in the world, the outcome is inspiring and transformative, and it will all be taking place right in our backyard."
In Idaho there are an estimated 200,000 individuals living with disabilities and 125,000 veterans, many of whom are eligible to receive support and benefit from CAF and Mission43 programs. Individuals in these communities have experienced similar journeys and will now have a central location to meet, collaborate and continue to better themselves and their communities, making Idaho a destination for accessible world-class recreation and the most desirable state for life after the military.
"This is going to be one more jewel in the crown of the State of Idaho and the Boise Valley," said Idaho Governor Brad Little. "It's going to be an incredible asset that we're all going to be proud of."
The Idaho Outdoor Fieldhouse is slated to open Summer 2023. Sign up for future updates at https://www.idahofieldhouse.org/.