9/11 Miles of Remembrance Run Article
9/11 Miles of Remembrance Run
On September 11, Mission43 brought together members of the military, veterans and their families, local fire departments and law enforcement, first responders, and other Treasure Valley residents to honor the military community and remember those who lost their lives on September 11, 2001.
The 9/11 Miles of Remembrance Run is an annual 5K event that aims to create an inclusive environment that embraces participants of all physical abilities, ages, and backgrounds. Thousands of runners, walkers, cyclists, and strollers wove their way along the scenic Boise River Greenbelt near Ann Morrison Park before enjoying food, drinks, and music at the finish line.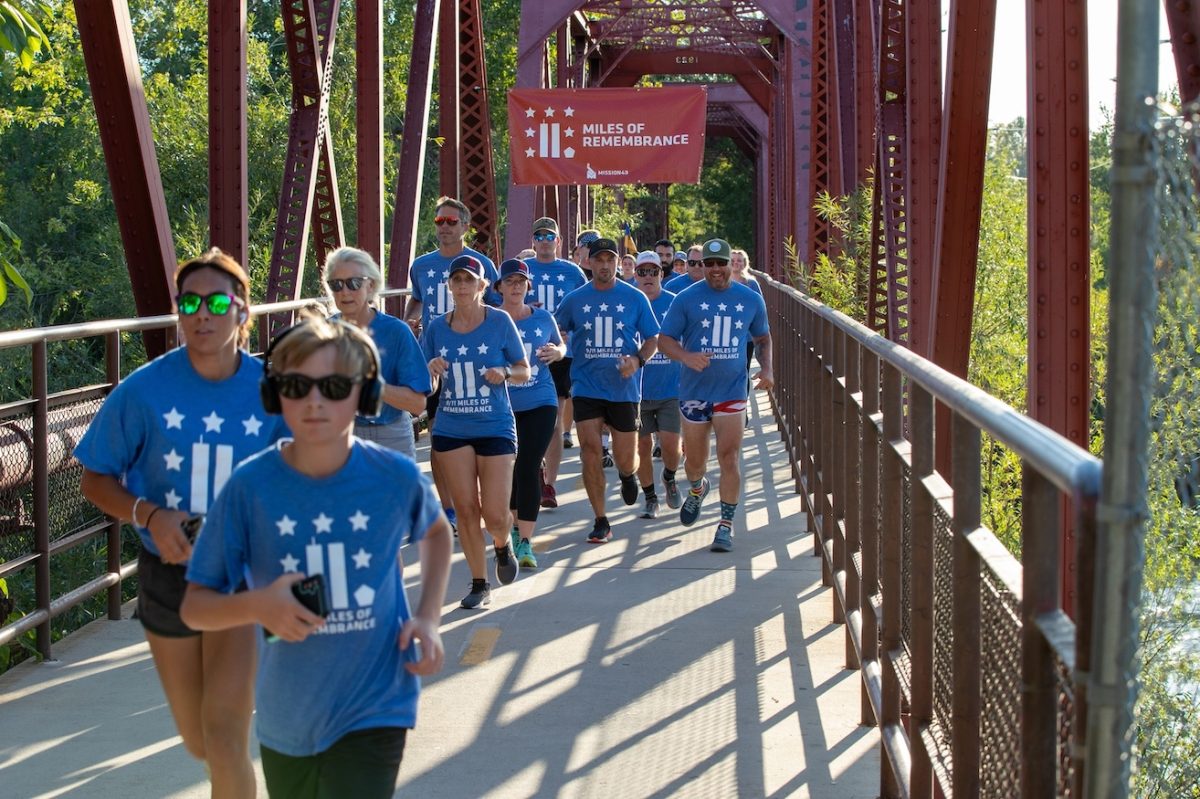 "We created this event not only to honor our fallen heroes, but to bring together folks from across the Treasure Valley to share in a collective expression of remembrance," said Dan Nelson, Program Director at Mission43. "It's also important to acknowledge the sacrifices and dedication of our military community," added Nelson.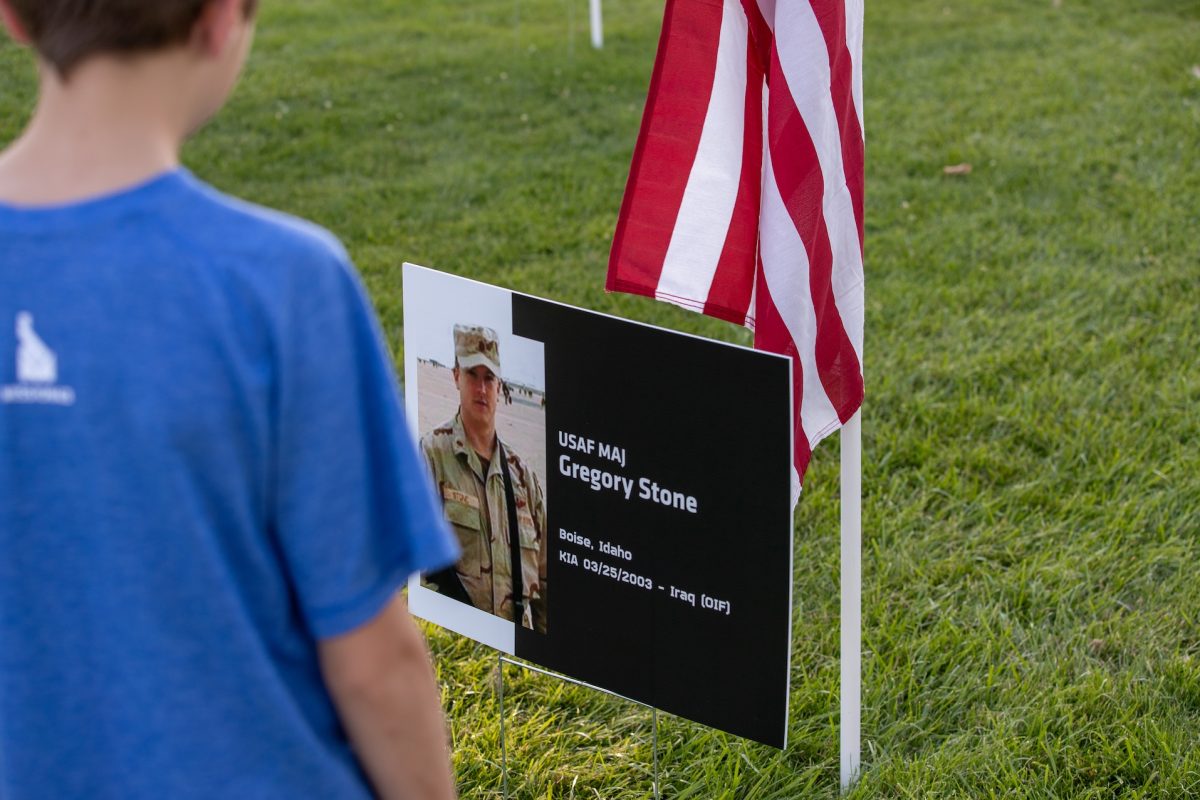 The event was attended by nearly 2,000 community members and featured acknowledgments by Boise Mayor Lauren McLean, Boise Fire Chief Mark Niemeyer, and Boise Police Chief Ron Winegar.
Founded on the belief that veterans and their families continue to have a tremendous impact on our communities even after their military service, Mission43 empowers them through education, employment, and other opportunities to help them thrive in civilian life. This includes organizing events commemorating pivotal moments in history, like the 9/11 Miles of Remembrance Run.
For more information on Mission43 and future events, visit mission43.org.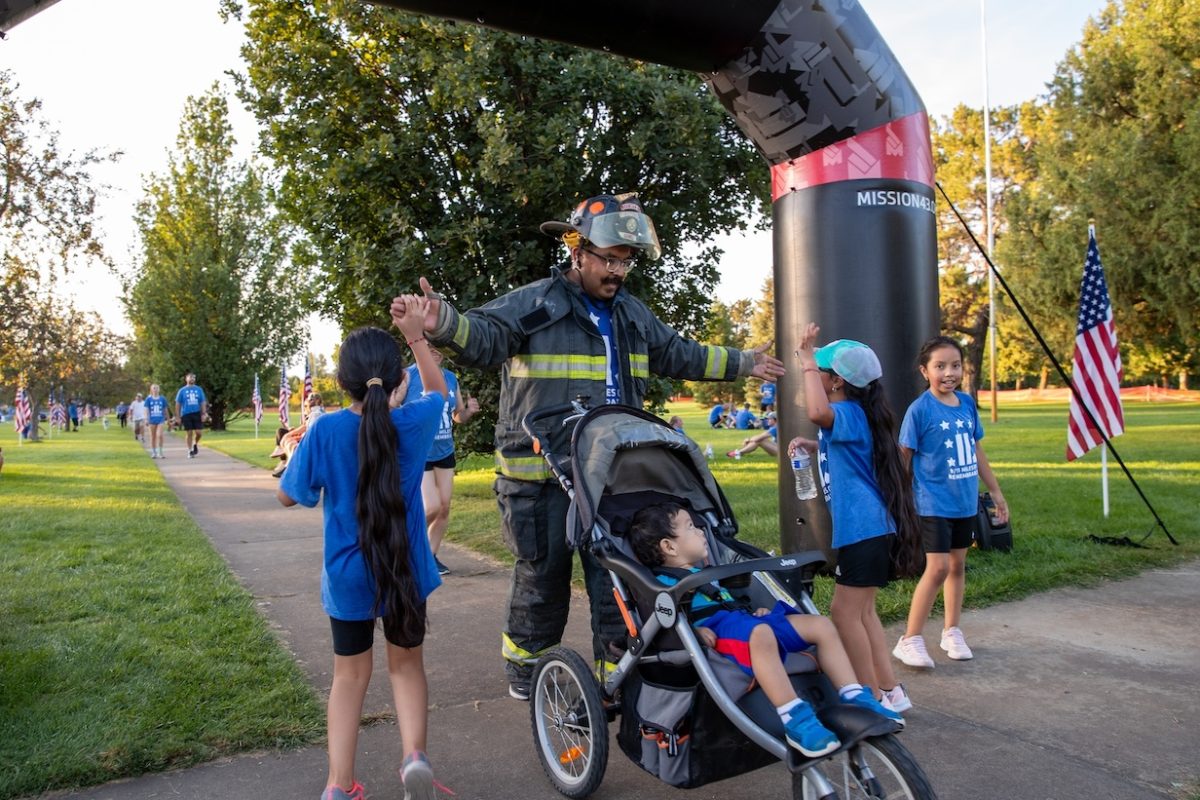 Recent Stories
Read Mission43 and CAF-Idaho cut the Ribbon on the Idaho Outdoor Fieldhouse
Mission43 and CAF-Idaho cut the Ribbon on the Idaho Outdoor Fieldhouse
The J.A. & Kathryn Albertson Family Foundation (JKAF) announced today the completion of the much-anticipated Idaho Outdoor Fieldhouse, a groundbreaking and state-of-the-art facility poised to revolutionize Idaho's recreation scene for Mission43 and Challenged Athletes Foundation-Idaho (CAF) members.